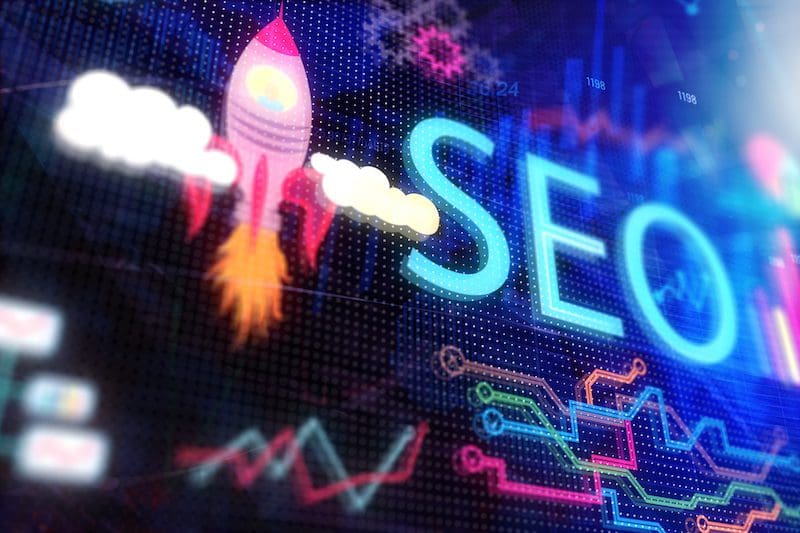 The SEO Landscape in 2019
SEO is a strategic approach to improving your website's visibility. A lot of data can be pulled about your website's performance. Tools were developed to help business owners get the most out of search engine optimization. But, it's an ever-changing landscape. What does it look like in 2019 and what strategies can you apply? We've got some answers below.
What is SEO?
We've talked about the basics of SEO before but here's a quick refresher:
"In a nutshell, SEO is what it takes to increase your organic (non-paid) search engine results."
It is also a marketing discipline designed to boost your website visibility. When applied correctly you'll get new visitors to your site and increase your bottom line. You'll need an analytical and creative mind to get an effective strategy in place. Your SEO components include:
Keywords
Metas
Site speed
URLs
Content
Internal links
Thorough research yields a lot of data that can be implemented to improve your ranking. But, you'll need a bit of creative thinking to help you find areas of the market that aren't crowded and to help you shine.
SEO Research
Getting started means you'll need some tools to help you out. We've got some suggestions below, but we wanted to address what these tools can help you achieve.
First and foremost, all of these tools whether they are free or paid, use keywords to find your answers. Paid Per Click (PPC) advertising, search position monitoring, and return on investment reports all use keyword data to inform you on how things are working. When choosing the right tool, keep in mind how you want to approach keywords moving forward. Some of the tools we've suggested below make recommendations for both long and short-tail keywords. If this is an area of weakness, it might be worth investing a little more for a paid program.
How Website Crawling Works
Now that we understand why you need tools and what they need to show you results let's take a closer look at crawling. It's another aspect of the SEO landscape you'll want to know to get the most out of your data. Several types of crawling exist. The first is the internet-wide crawl. How it works is complicated, but what you need to understand is that it pools together all the information on a wide-scale on how people interact with your site. Think social shares, external links, and other features. It continually monitors the web to show you areas of growth. The data pulled can show you more information and be used alongside other business tools. Ahrefs, an application we mention below is a great companion if this is your goal.
Website-specific crawls one site at a time. You use this type of SEO tool if you want to stack your site against the competition. The crawlers in these tools look at URL links, CSS scripting, apps, and other SEO elements. You'll get information about broken links, lag in loading times, and any errors. These tools are great if you are a serviced based website.
Deep crawling does exactly as the name describes. You'll get some of the most detailed information using these kinds of tools. It crawls your domain and makes recommendations for a more comprehensive search.
SEO Tools Based on Need
SEMRush
SEO experts love the SEMRush tool. It's been a fan favorite for years and not much has changed in 2019. The program allows you to do a lot and is very dynamic. One of the most popular features is the Domain vs. Domain analysis. It allows you to compare your website performance to that of your competitors. Other tools include SEO checker and analytics. If you're stuck the application can make recommendations. A great device that produces in-depth and general information.
MOZ: SEO Software
For a full-service tool that can keep up with Google's algorithm changes, look no further than Moz. It's another contender that ranks high on lists of industry experts. It does a lot like the others on this list like identifying areas for improvement and making suggestions on how to implement those changes. The MozBar lets you tap into your store's metrics. Most of the reporting, regardless of what feature you use, will deliver great insights.
Want to learn how to use MOZ and other SEO tools for free?
7 Free Search Engine Optimization (SEO) Tools
Ahrefs: SEO Keyword Tool
The most comprehensive tool for a site audit is Ahrefs. The tool looks for weaknesses in your site and highlights the areas that need improvement. You can use the tool to help you start your SEO keyword search. Ahrefs illustrates your competitor's backlinks which you can implement in your planning and strategy. Another feature we like is the ability to find the most linked content in your niche.
KWFinder: SEO Keyword Tool
Use KWFinder when you want to find longtail keywords that aren't highly competitive. The bigger the search number, the harder it is to rank. Use the analysis report to determine what you are already ranking for and where you could make improvements. Even if it does identify weaknesses, it will give you some suggestions to help your website rank better.
Ubersuggest: Keyword Tracking Tool
Neil Patel has shared his SEO tips and insights for years. He's becoming well known for helping others find better rankings. Ubersuggest is a free tool from his team. Plug in your domain and get instant access to an in-depth analysis. It gives you suggestions for short and long-tail keywords, shows your top ranking keywords, and how they are being used. As a free tool, you'll receive a lot of comprehensive information.
SEO Strategy
Developing a strong SEO strategy can be time-consuming. Working with industry experts like Horton Group make it easier to achieve ranking success. Contact us today to learn more about SEO strategy and development.