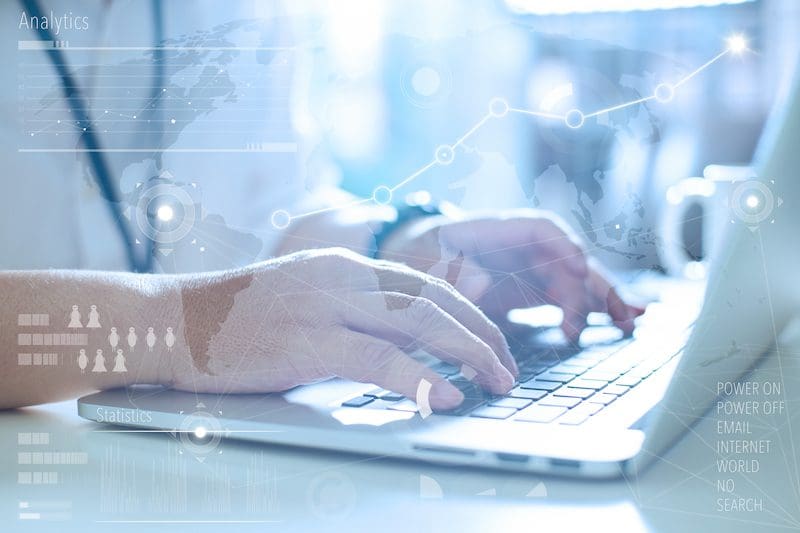 How to Effectively Combine Data-Driven and Customer-Centric Content Strategies
Marketing has come a long way. The invention of the world wide web allows businesses to reach a wider audience than in the past. Brick-and-mortar had limitations. For these retailers, local recognition was a massive win in most cases. Today, you can purchase a domain and set up e-commerce with relative ease.
However, where the brick-and-mortar would outrank the digital platform is the identification of consumer data. As a shop owner, you could engage with a customer to learn more about what they needed. You had first-hand experience with likes and dislikes. How do you do that virtually? Data.
Tips for Using Data to Drive Content
Use Analytics
Google analytics is a free tool and offers a lot of insight. You'll get information about your website's overall performance, but we want to focus on how it can drive your content. If you're using Google Analytics head into the behavior section. Any and everything under "site content" will help you. Landing pages articulate what pieces of content they click on first from Google search rather than going through your website. If you find a few blog posts are ranking in the top ten make a notation and try to identify any commonalities. Similar topics amongst each should let you know that subject is essential to your audience. Are they all different? Maybe you can expand on the issues with supporting content. Because these pieces are ranking high, they can become your pillar page which strengthens your search rankings.
Invest in Social Listening Technology
Social listening is an opportunity to improve your engagement and brand awareness. It drives your content through a two-part process. The first includes monitoring. Employ technologies to take note of any and everyone who is talking about you online. You can filter responses and comments into one platform to read and respond. Yes, you should want people to talk about you, but it can be a one-sided conversation. So, now you can monitor the activity you can move onto the second portion which is "listening." Inbound marketing takes advantage of providing useful content to users. Get more information about what content they like through social listening. How do you know what that is? Posts or videos with tons of likes and shares should drive your content strategy. You can use tools like SproutSocial, Hootsuite, or HubSpot to help.
Grab Data From Marketing Automation
Data from your marketing automation platform is a great resource. Marketing automation is a fancy buzzword thrown around in digital marketing. Just to confirm its purpose, the tools are used to help respond and engage with consumers regularly. It can answer Facebook messages, send out newsletters, and reply to emails. It's helpful when you get regular questions about something like hours of operation or shipping information. Program your automation tool, and it can deliver a swift response to keep users happy. Just don't forget about it, because the information it pulls is gold. Repeat questions could become a FAQ page on your website. Emails with subjects that get better click rates are new blog topics/titles. If you already employ an automation system, open it up to get relevant data about what your customers like.
Employ a Content Marketing Platform
All the tools in this list lead to the conclusion of a content marketing platform. These tools are designed to ease the stress load of implementing your content strategy. You've spent time researching and listening to your consumers to draft a robust strategy. Let the platform help you manage, organize, and dispense your efforts. You can upload your strategy and optimize your content. Sync your website and social platforms. With a click of a button, the tool will distribute your content across multiple channels in a brief, branded message.
Examples of Companies Using Data to Drive Content
Kohl's
Kohl's implements a mobile-based technology to follow shoppers throughout their shopping journey. When users opt-in for promotions the technology sends relevant content as they navigate the website. A user looking in kitchenware might get a pop-up with a discount code for 20% off the purchase from that department. It's a tactic to encourage consumers towards the checkout, but it's helpful to drive content. Kohl's uses the collected data to inspire and motivate actionable behavior. Even when the user is not on their website, emails can keep the company in front of the customer and blog posts can drive brand awareness.
Arby's
A company setting the example for social listening is Arby's. Research shows that Twitter users tweet a lot about their favorite TV shows. Almost 90% of users who see a TV show mentioned in a tweet are more likely to watch it. Aware of this information, Arby's conducted research on their buyer persona. They established their audience would tune into the Grammy's. The social media team "listened" during the live event and participated in the conversation throughout the ceremony. One of their tweets to a musician generated massive shares proving social listening works.
Ready to see how you can turn data into winning content strategies? Contact the Horton Group for more information.