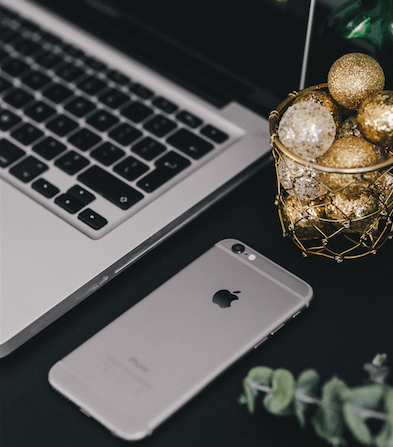 Pro Tips For Getting Your App Featured
Apps designed using the JavaScript-powered MEAN software stack are developed with a single, streamlined codebase that can be deployed for websites, Google Play and the App Store. The backend developer and frontend designers work together to create powerful, mobile first apps. Which means you code once and deploy everywhere. But getting your new app featured on Apple and Android stores is a different game altogether.
Earning one of the coveted features spots in Google Play or the  App Store may be a bit like winning the lottery — more than 40,000 apps are submitted to the App Store each month — but here are a few expert tips for gaming the system, or at least understanding it a little more clearly, and getting your one-of-a-kind app featured:
Do Your Homework and Play By the Rules
Check Google's Launch Checklist and the App Store Review Guidelines. Not the most captivating reading, but required, nonetheless. Failing to follow the rules may make or break your app's chances for getting featured. If you're not an expert with Google and Apple's rules and regulations, get up to speed before you start developing. Or, better yet, give yourself and your fledgeling app a break and look for a professional developer or digital creative agency that is.
Be The Best
(Taken from the iTunes App Store Featured Section)
Easier said than done, surely, but launching an app that works seamlessly and intuitively while delivering knock-out graphics and design are of paramount importance. If your app isn't easy to use and users aren't wowed, the App Store and Google Play will notice. Remember how you asked your Grandma to proof-read your term papers? Well, take the time to find users outside of your gene pool to test your product. They'll give it to you straight and help you maximize your user experience design (UX Design) and user interface design (UI Design). If you're not sure what the difference between UX and UI is, leave it to the pros to develop an app that ticks like Old Ben and rocks like a supermodel.
Crank Up the Marketing Machine
As if writing a fresh, unique, seamless and beautiful app isn't demanding enough, you need to get your promo machine up and running. In many ways getting your app featured is a lot like winning the lottery, but unlike winning the lottery, you'll know before you're featured. Get to know the in-crowd at WWDC or get to really know Google. Build anticipation with an innovative pre-launch campaign and have your promo art, screenshots, icons, video and teasers ready to go when you get the call.
Don't Get Crazy About Getting Your App Featured
Getting Featured is great, but it's still up to you to keep the momentum rolling and your quality high. Worry less about getting featured and more about great functionality and design.