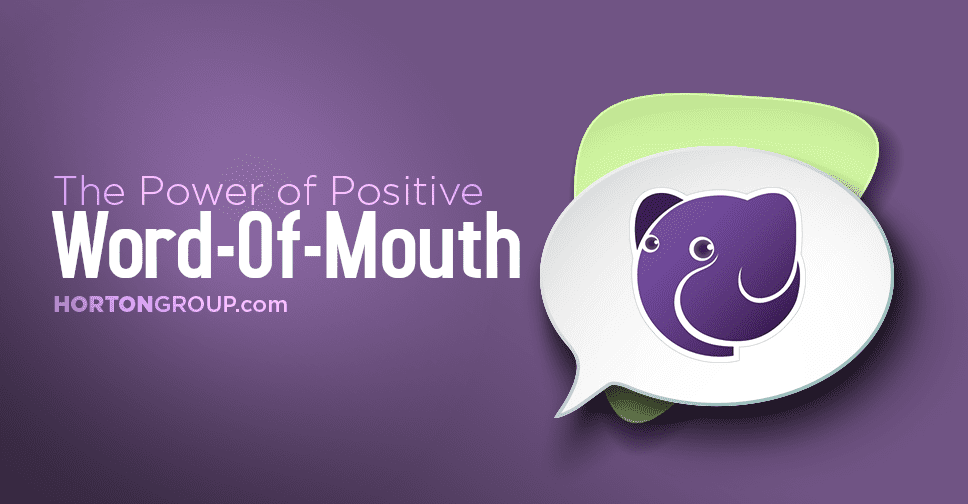 The Power of Positive Word-of-Mouth
In the digital age, online marketing can seem overwhelmingly complex. But with all the new ideas, apps and strategies that are being developed all the time, there is one inescapable truth you can't get away from: online or off, your business needs to generate positive word-of-mouth.
Contrary to what many will tell you, the Internet hasn't killed word-of-mouth advertising — the Internet has amplified it. When people say positive or negative comments about your company in modern times, their feedback is spread faster and farther than ever before.
While a handful of people might have heard the compliments a satisfied customer made about your company a decade ago, those testimonials are now available to thousands of people overnight.
Your challenge, as a marketer, is to remember the power of word-of-mouth advertising and do everything you can to encourage it.
How to Get Positive Word-of-Mouth
Here are a few simple tips to encourage positive word-of-mouth around your brand:
Online reviews. Fill out profiles on top review websites, such as Yelp, Google Local and Yahoo Local, as well as other popular review websites. Then, ask buyers to leave a review soon after they've had a positive experience with your company to increase your chances of garnering positive reviews. Just be careful not to be too pushy, as many review sites will penalize you for this.

Social media. You should be engaging on the social media channels your customers are on. Post useful and entertaining content, and engage with your business's customers on social to facilitate positive customer interactions.

Remarkable content. Create extraordinary content that meets user needs. Customers will see you as a trusted source and spread your content to their friends and family.
The Internet didn't replace word-of-mouth advertising — it made it stronger. Are you taking advantage?
{{cta('50acfdae-ab57-47fe-98c8-3d26f356cfb8′)}}