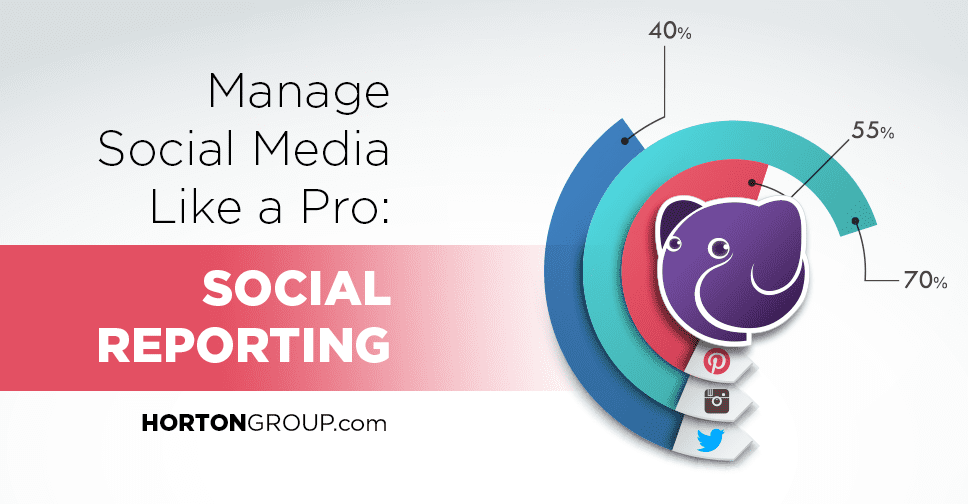 Manage Social Media Like a Pro Part III: Social Reporting
Social reporting is the last but arguably the most important piece to using social media effectively. Without social reporting you wouldn't know how well (or how poorly) your social media efforts are performing. The reporting process is essential for measuring and assessing the success of your posts and provides critical feedback, allowing you to use results to determine what is working and what isn't.
Establish Benchmarks
Similar to setting SMART goals, to get the most out of your reports, the first step is to establish benchmarks. Ideally you will want to use previous company benchmarks if possible, as you can rely on those for comparison. If you do not already have benchmarks in place, you'll want to settle on metrics that are relevant to your goals (i.e. views, clicks, etc.).
Calculate ROI
Once your plan is established, use these metrics and calculate the ROI of your posts to get a complete picture of how well they performed. Do this frequently, checking the results at least once a week, and use the feedback to continually update and improve your posts.
Get Insights
In HubSpot, the social reporting tool provides both historical and benchmark reporting, with each report containing three sections. The first displays the amount of messages you've published in a certain time frame, the second provides details on clicks and interactions on the post as well as benchmark comparison data from competitors, and the third recounts the impact on your business (i.e. number of fans and followers gained, visits, and contacts and customers gained through social media).
These reports provide an in-depth performance review, letting you compare posts across time frames, platforms, channels, campaigns, and reach.
Altogether, having a successful social media strategy requires planning and organization and HubSpot social media tools can make that process a whole lot easier. For more information on social media, contact Horton Group.