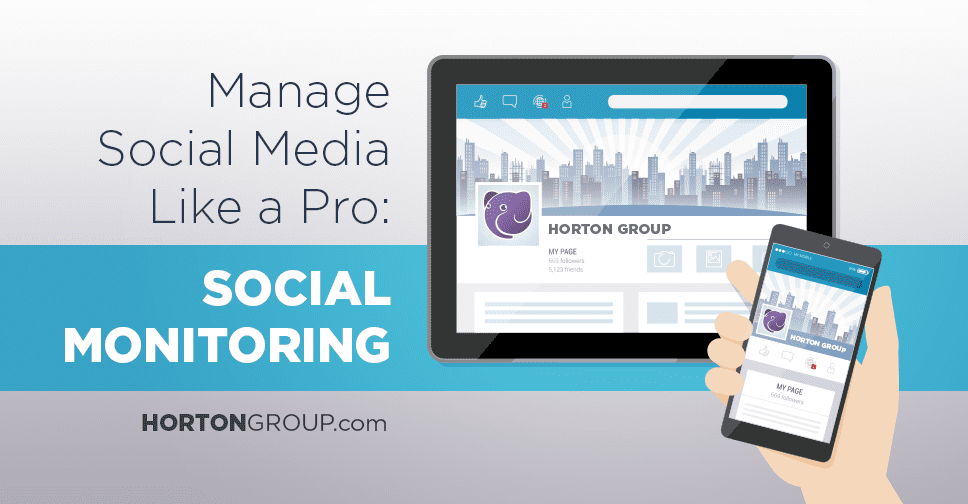 Manage Social Media Like a Pro: Social Monitoring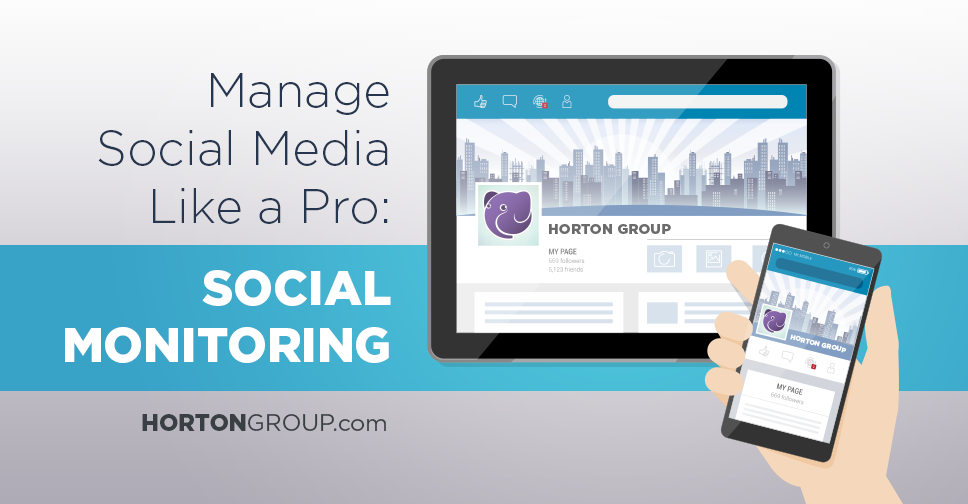 By now, the secret's out that social media marketing is a key component to helping you grow your business. Every day billions of active users are following brands and making purchase decisions based on information businesses share on social networks. When used correctly, it is a unique tool that can be used at every step of the inbound marketing methodology.
The key to managing social media like a pro is to adopt social monitoring, publishing and reporting best practices. Social monitoring is the research stage, social publishing is the writing stage and social reporting is the assessment stage. We will be covering each of these stages in our 3 part series, Manage Social Media Like a Pro.
Social Monitoring
Social monitoring is a great way to gather information about your buyer personas. Not only can you listen for what your personas are saying about you, but you can listen to industry trends that will help you attract more visitors and grow your business.
Creating a social media monitoring plan begins the same as all inbound marketing best practices—start by determining your inbound goals. We recommend using the SMART goal setting method.
Once you have an idea of what you want to accomplish, the next step is to monitor the right terms. You'll want to set up social media streams to monitor the words buyer personas use to describe your business or industry.
These streams can provide you with more information about your audience that will allow you to segment them. Create a list of your followers that you can classify as leads, customers or promoters. Use this list and your streams to understand where your buyer personas are in their journey and personalize your responses to them. This is the part where you make your audience feel special.
Social Media Monitoring Tools
There are many social media monitoring tools you can use to discover what your audience is talking about. One of the best is HubSpot's social monitoring tool, which acts as a regular twitter feed, letting you manage all of your social media accounts in HubSpot. You can monitor your timeline in real time, see your mentions and retweets or create custom streams that scan for specific keywords you want to monitor (or exclude).
Additional information obtained by clicking on a user lets you further segment your contacts, and users can be color coded by the kind of relationship they have with the company (i.e. opportunity, lead, possible match, no connection, etc.)
In part II of the Manage Social Media Like a Pro series, we will discuss how to use this valuable research to publish engaging social media posts that generate measurable results for your business.
{{cta('211de03b-f6a0-4ac4-aa72-3e5128d58f58')}}