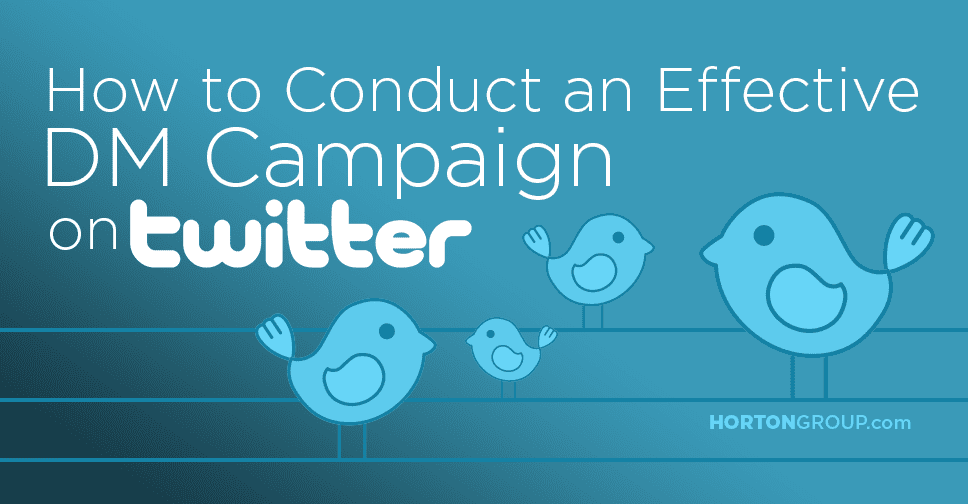 How to Conduct an Effective DM Campaign on Twitter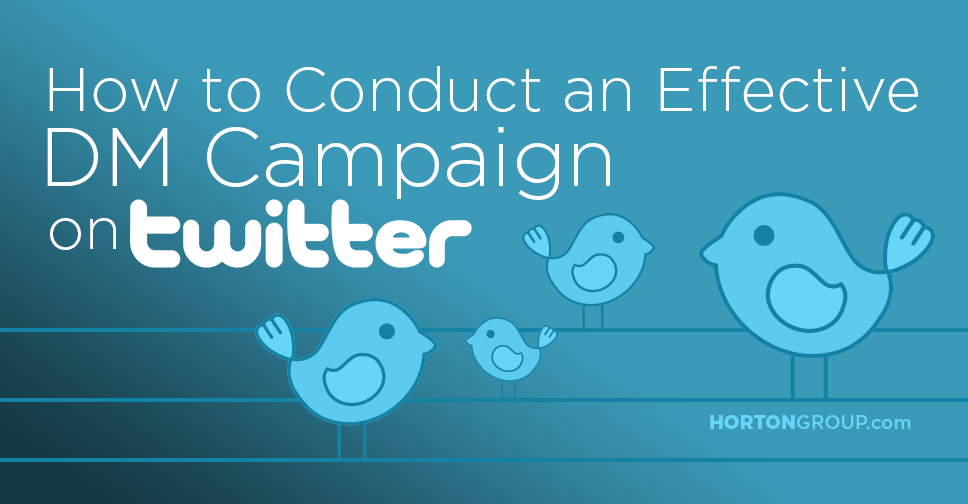 Have you ever been smitten with a certain brand? At first, it's all sunshine and rainbows, with friendly messages, helpful reminders and valuable offers. How thoughtful of them! Then, all of sudden you start getting bombarded with content. Daily emails. Constant social updates. Annoying private messages. The honeymoon is over and you want out.
Just like with dating, there's a fine line between wooing your customers and getting slapped with a restraining order. Perhaps there's no area where more caution should be exercised than through Twitter direct messages. Done right, you can maximize your social ROI. Done wrong and your followers will be clicking "unfollow" and "block" faster than you can bat an eye.
That being said, let's take a look at some best practices for launching an effective Twitter DM campaign.
Don't blast everyone. We've all gotten them…mass messages which are painfully obvious and woefully misaligned. Not every promotion you run will be a good fit for all of your prospects. For a DM campaign to be impactful, you have to segment your audience and target the right people.
Personalize your messages. Just like emails, direct messages on Twitter are more effective when they address each individual user. Once you've narrowed down the specific group of prospects you're trying to target, drill down so that the messages you're sending are further customized to avoid being ignored or labeled as spam.
Provide something of value. The first rule of marketing is remembering the WIIFM concept, or "what's in it for me?" If you want people to respond positively to your Twitter DMs (or any other type of marketing for that matter), you have to extend an olive branch and give them something they find useful or valuable.
Craft messages that pass the spam test. While Twitter DMs are not filtered for spam, the email platforms your target audience uses to receive notifications probably do. To avoid having your messages flagged, try applying these spam filter tips.
Customize your links. Shortening your links will save space, but if the new link produced is generic in nature, people may not feel secure clicking on it. To avoid this, most link shortening platforms, such as bitly, provide the option to customize the final URL.
Test and tweak. As with any other type of marketing, DM campaigns should be regularly tested to analyze the results and adjusted/optimized accordingly. Some of the key areas to examine include:
Click Rates
Conversions (Sales/Signups)
Unfollows
These results will allow you to identify what strategies are working best, which areas could use some tweaking and which methods are causing you to lose followers so you'll know what to avoid as you move forward.
With 320 million monthly active users, Twitter is a valuable tool for marketing businesses of every shape, size and industry. The ability to drill down and reach users on a more personal level through direct messaging can further improve results. Stick with the above tips and be careful not to cross the line and you'll be well on your way to turning your DMs into valuable leads to further the growth and success of your business.
Looking for more ways to get a ROI from your social media campaigns? Get results with this free Social Media Checklist that will help you research your industry, plan a social strategy, and engage your audience.
Click to edit your new post…