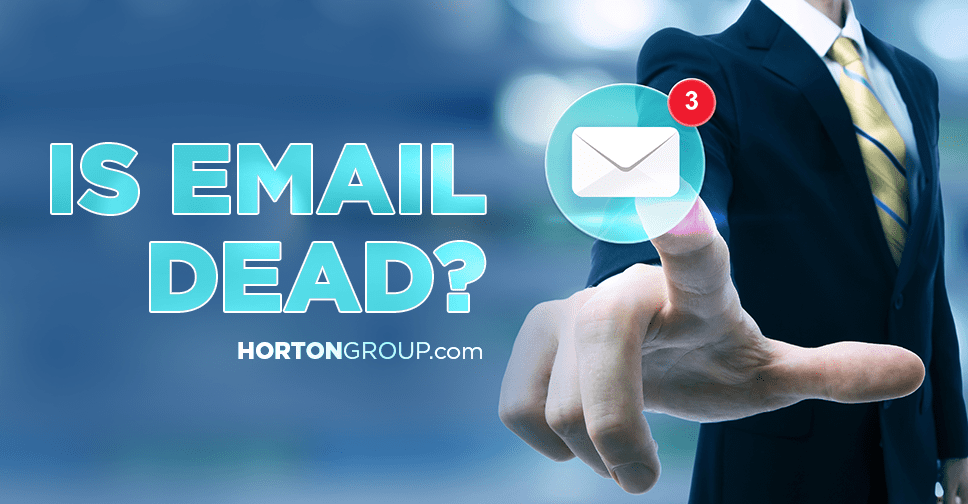 Is Email Dead?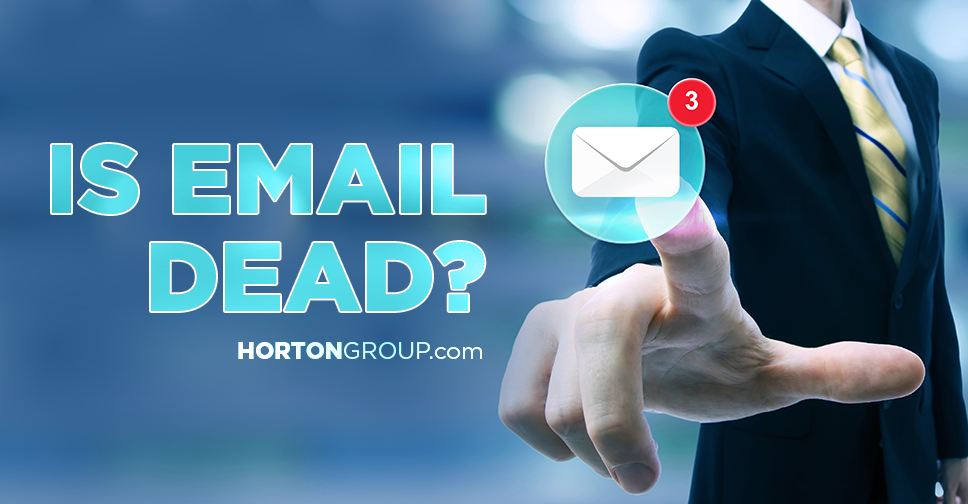 It's 2016 and your may be wondering if email has gone bust. We're here to tell you that it's alive and kicking. Read on for some staggering statistics that make the case.
Billions of Emails
There are more than 4 billion email accounts worldwide and that number is projected to hit over 5 billion by 2018. That's a whopping fine number! For marketers, each email is a potential lead and the trick is sending the right message to the right prospect at the right time. The average email user receives over 100 messages a day, so take the time to make your message stand out from the crowd.
Bang For Your Buck: Impressive ROI
According to the Direct Marketing Association, email delivers a 4300% return on investment. Clearly, email is a marketing tool that more than covers its costs. What that boils down to is this: for every dollar spent, $44.25 is the average return on email marketing investment. Not too shabby.
People Read Emails that Matter
Most people check their inbox at least once a day. Smartphones and tablets make staying on top of an inbox even easier, which is great news for your business. But the days of blasting offers is over, folks want to stay informed and great emails educate and engage. So think of email as a way to remind buyers about advancements in the industry, inform them of new trends, link to your blog, direct qualified traffic to your website, and encourage them to respond to your brand via social media. It's a seamless and painless way to unify and connect your marketing strategies through varied channels.
Build Better Relationships Through Email
Although your emails may not immediately convert prospects to sales, they do help build relationships. As your potential customers journey through the buyer's process, email is a terrific tool to develop better rapport. People read content that's relevant to their interests and to their world. According to Entrepreneur, "A nurtured lead increases sales 20 percent more than a cold lead. At 22 percent less cost than other lead-generating mechanisms, emails generate 50 percent more sales."
Emails Convert
According to McKinsey & Company, email is is nearly 40 times more effective at acquiring customers than social media. Not only that, but "the rate at which emails prompt purchases is not only estimated to be at least three times that of social media, but the average order value is also 17 percent higher."
Email to Social Media
For those who fall firmly in the social media over email camp, it's okay! Email likes to play and shares well. Emails with social sharing options increase click through rates by 158%
If your emails aren't delivering the results you're hoping for, it's time to kickstart your campaign. Call Horton Group today at 615.292.8642.
{{cta('ea001fe4-423e-404f-a30d-4adf232e33ce')}}