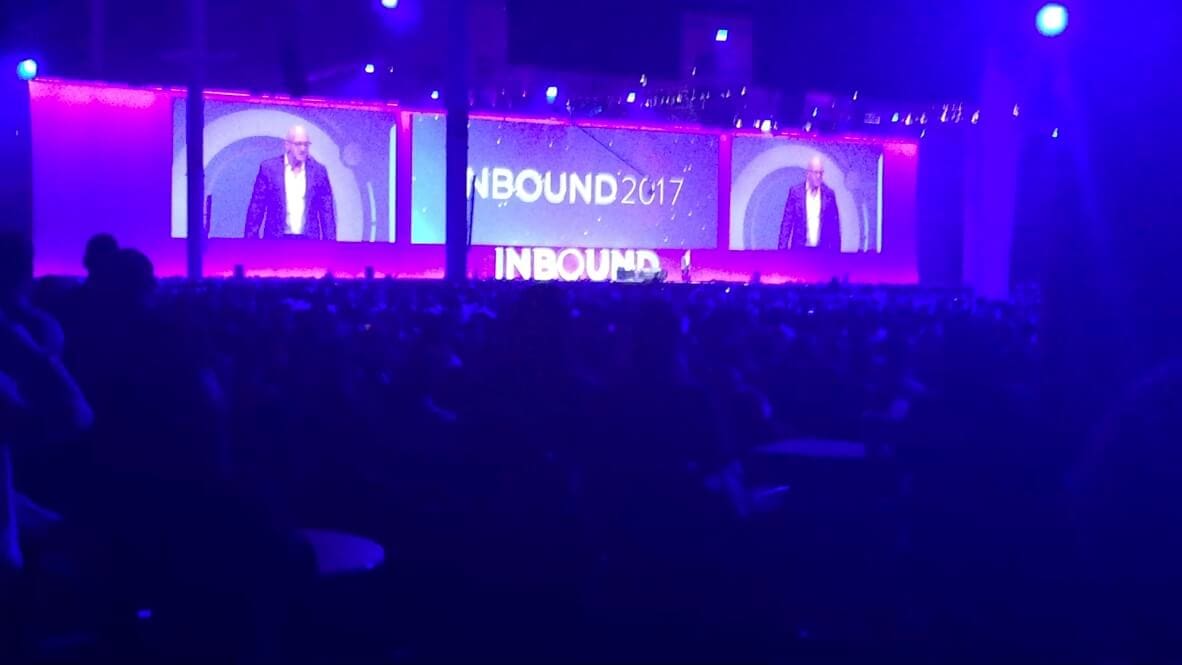 Brian's Takeaways from INBOUND 2017
"I didn't know what to expect. INBOUND is massive!" said Brian Hamblen, of Horton Group. Along with colleagues Paige Allen, Josh Miller and agency president, Ned Horton, Brian attended HubSpot's annual INBOUND extravaganza in September. Despite the casual and festive atmosphere and incredible keynote speakers including Michelle Obama, Andy Cohen, and HubSpot founders Brian Halligan and Dharmesh Shah, Brian found ample time for networking, brainstorming, and reflection.
Takeaway #1: Data Drives Inbound.
"When people are faithful to the formula, it works," said Brian. What really stuck, however, was the amazing amount of science and the data-driven techniques that drive inbound marketing's success. "I learned what the scientists of marketing were thinking. Which is great, but more importantly I gained strategies for talking to clients about how the data impacts their marketing and how it leads to traffic and conversions."
"They're developing tools that will better help companies track conversions and online sales, which is really cool! You'll also be able to change parameters and track results. I love the idea of getting the science out there so everyone can better understand how it works and so that your goals within the partnership are clear. There are no nebulous deliverables and there is a clear task list. I love that."
Takeaway #2: INBOUND isn't just about learning HubSpot, it goes above and beyond that.
"I loved that the conference wasn't just all about how to use the HubSpot platform but more about taking everything to the next level. Leveling up, if you will. It was about learning how to communicate with your own internal team, creating an Inbound culture within your own agency, and identifying potential pitfalls. I really felt like it was HubSpot's goal to push everyone forward in terms of communication and effectiveness," noted Brian.
Takeaway #3: It's all about active collaboration.
"Honestly, the event felt like a festival. Sure, it absolutely was work — I worked before, during, and after presentations — but there was a giant climbable INBOUND sign, massage chairs, and a flexible atmosphere that encouraged networking. It was incredibly well-thought-out."
In other words, HubSpot's INBOUND 2017 was all about fostering a culture of inbound.
Takeaway #4: Communication and building relationships is the key to inbound success.
Much like Paige, Brian was struck by how important it is to communicate and to build relationships. Not only does clear communication help agencies become stronger but it also helps them foster a stronger connection with their client-partners. The conference stressed that for clients to get the most out of inbound, they need to be active partners with their agency.
"Naturally, they really focused on Inbound wins at the conference but more importantly, how to better explain the science of inbound to clients. How to get them on the same team as the agency and how to create partnerships. When both the agency and the client-partner have the same goal, working in concert with one another become much easier," said Brian.
Can't get enough of Horton at INBOUND? Take a peek at Paige's takeaways here and Josh's thoughts on the conference here. Ned's are coming soon!
Looking for an inbound partner? Contact Horton Group today at 615.292.8642.