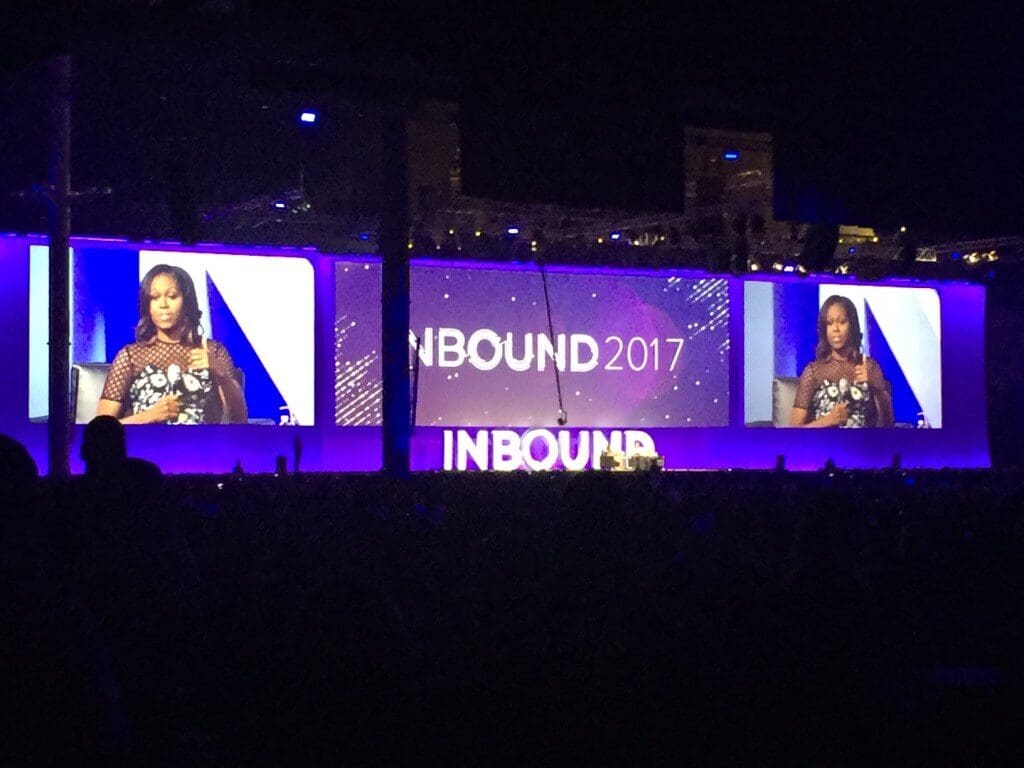 Paige's Takeaways from INBOUND 2017 Partner Day
Each year, the Horton Group team makes the journey from Nashville to Boston for HubSpot's annual INBOUND festivities. Invariably, we return rejuvenated; full of great ideas, enthusiasm, and with a renewed passion for inbound marketing. In a week packed with great information, networking, a stand-out session for Horton Operations Lead, Paige Allen, was the all-new HubSpot Partner Day.
The day-long event, open exclusively to HubSpot partners on the eve of the official conference kick-off, featured keynote presentations, workshop sessions, awards, networking opportunities, and growth sessions. More than 200 partners and over 100 agencies participated in the event. Although we're super-excited about all the changes that are coming to the HubSpot CRM and the new tools that will be offered in 2018, the session that really blew us away was led by the father-daughter duo from London's B2B Marketing Lab, Bob Dearsley and Verity Dearsley.
In the breakout session, the Dearsleys took us through all they've learned on their path to Diamond-level success. The agency's Chief Executive and Managing Director shared the secrets to their HubSpot success as they scaled their business from a small start-up to the UK's only Diamond Certified Agency Partner.
The HubSpot experts detailed a number of tips to help HubSpot agencies and their client-partners to enjoy the same level of marketing success.
---
"What was really important to me and got me really excited was how they stressed the client onboarding phase and how that is really about partnership. And partnership is one of our core values at Horton," said Paige upon her return to Nashville.
---
---
In reality, though, sometimes that inbound ideal can prove to be really difficult to achieve. We've spent some time thinking about how clients can get the most out of an inbound agency, but this break-out session sparked some great discussion and will change the way we approach our inbound partnerships. Because our clients pay a monthly retainer, it's sometimes easy for them to focus on immediate needs. When short-term requirements become pressing priorities, clients can lose sight of the overall inbound goal. That's where the importance of onboarding comes in.
"They focused on helping us really understand what the inbound notion of partnership really looks like and helping us better help our clients understand the importance of working together to achieve success. Marketing is really about education, teaching, and advising. From there we can really build the partner relationship."
The experts at B2B Marketing Labs shared 20 growth hacks for inbound agencies we'll touch on a few of them here in this post.
Know Who You Are
For this one, it's about who we are as an agency and what we will or won't do. In other words, creating a go/no-go list. What are things that as an agency, we're just not willing to bend on. We're working hard to find enthusiastic clients who are willing to commit the time and the resources to achieving inbound success. We don't want to simply "onboard" clients, "We want to choose who's going to be a partner. We need to be steadfast in what we need as well. Going forward, that approach is going to play a huge part of our ongoing inbound success here at Horton," noted Paige.
The same is true for any organization looking for new sales and business partners. In service driven industries, often times we don't think we have the ability to pick and choose what business we take. Meeting quotas, driving revenue, and not passing up short-term cash all seem like our only option. However, if you take time to establish your buyer personas, people or businesses you genuinely want to work with, growth will be much easier and more sustainable.
Secure Your Financials
When talking with a potential client, it's important to find a realistic starting point and to identify attainable goals. Once you've established some common ground, then it's time to nail down the deposit. In fact, securing a deposit is one of the items on our go/no-go list. We need that level of commitment to the process at the beginning of the partnership. A deposit isn't about the money, what it really does is indicate a level of dedication and allegiance to the inbound process.
Regardless of your industry, your buyers need to be able to put their money where there mouth is. Don't put an uneccesary burden on your sales cycle by pursuing opportunities that can't commit to the purchase or partnership from a financial perspective.
Build Your Team
Another great takeaway was to create a pre-kickoff survey. This is similar to our discovery documentation and discovery process, but rather than focuses entirely on outcomes, we need to explicitly ask the client what they expect from working with us. Not just from a business standpoint, but from a more personal perspective. We need to understand what success looks like for them and what their biggest concerns are. This will help us build the best possible team for each individual project and set realistic expectations and efficient processes.
Pitch & Sell Right
We need to be realistic about our clients' needs and sell the appropriate level of inbound support. So we're looking for a client to have a comprehensive and viable business model and one who is willing to commit to communicating with us. So, for a 40-hour/month retainer, we need clients who can set aside 2-3 hours each week to communicate with one of our inbound project managers. We can't just sell services; we're pitching a partnership. "Inbound is a culture and when we start by making sure all the stakeholders are on the same page, we're setting everyone up for success," Paige observed.
Engage & Support
"Inbound marketing is really about solution-seeking and helping people," said Paige. "You may have the end-goal, but there are challenges and things that change month-to-month. I love how creative and tireless you have to be. I can understand why some people don't like it because it's ongoing…you never have that flag-on-the-mountaintop sense of completion. For me, though, there's tons of continuity that is sprinkled with change. I like the thrill of having to think on your feet."
Paige continued, saying that she wants our clients to understand that "Inbound is unique and each strategy is unique to them. There's no one-size-fits all. Inbound is a recipe, but for each client it requires a little bit more of one ingredient than another. I think it's important that our clients understand that. So as we grow we're learning and teaching. We are their marketing advisors and we're building a successful marketing strategy with the client."
What's so unique about inbound and digital marketing is that one thing builds on another. Everything is connected. When we do it right, we're engaging our team, our clients, and their clients by building a stronger, more cohesive digital footprint.
Plan for the Future
"Our goal is to build the inbound side of the business. In order to really do that we need to focus. We need to keep building our strong inbound team." said Paige. Horton will continue building great websites for our interactive clients, but we hope to demonstrate the ongoing value of HubSpot's tool and to welcome our interactive clients into our inbound family.
Thinking about partnering with an inbound agency? Looking for a marketing partner invested in your success? Contact Horton Group today.