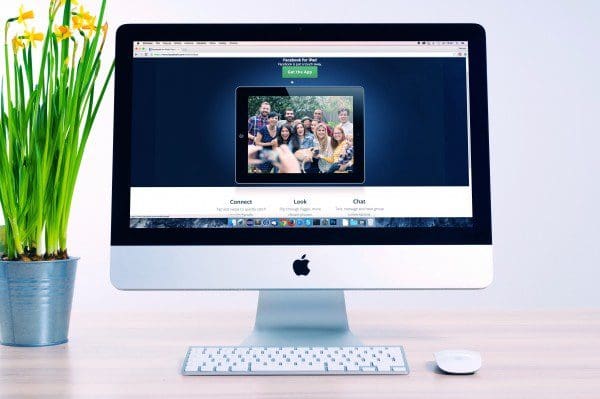 Is Hubspot Really Worth It?
As a HubSpot partner agency, we get this question a lot.
It's a good question. And while we do have absolute confidence in the brands and service providers that we partner with, we certainly wouldn't recommend jumping into anything without answering that question for yourself!
Every business is different. That includes YOU! Just because something has worked for your competitors, doesn't necessarily mean that it's going to work for you. So when you're evaluating the value proposition of premium marketing software like Hubspot, you need to be pragmatic. Will HubSpot be worth the money?
This is the sort of question that is often thrown around in a rhetorical sense, but it really does have an answer. However, in order to find that answer, we need to crunch the numbers and figure out what your return on investment (ROI) is likely to be.
That's what we're here to do: crunch the numbers! Doesn't that sound fun?!?
---
What HubSpot Costs
(and what exactly you're buying)
When you board the HubSpot train, you're going to have 3 options, each with a different set of pros and cons. HubSpot has arranged these 3 options to correspond to certain levels of need that businesses of different sizes will experience. They are as follows…
BASIC

Think of 'Basic' as a starter pack for Inbound Marketing

What Does It Cost?

| | |
| --- | --- |
| Onboarding: | $600.00 |
| Monthly: | $200.00 |
| Year 1 Total: | $3,000.00 |

You'll get 100 Contacts +
$100/mo per extra 1k

PRO

Pro is the next level up, after you've outgrown 'Basic'

What Does It Cost?

| | |
| --- | --- |
| Onboarding: | $3,000.00 |
| Monthly: | $800.00 |
| Year 1 Total: | $12,600.00 |

You'll get 1,000 Contacts + $50/mo per extra 1k

ENTERPRISE

Enterprise is full 9 yards, only for the big boys to use

What Does It Cost?

| | |
| --- | --- |
| Onboarding: | $5,000.00 |
| Monthly: | $2,400.00 |
| Year 1 Total: | $33,800.00 |

You'll get 10,000 Contacts + $10/mo per extra 1k

Click Here To Explore Features For Each Pricing Level
---
What's Not Included
1. Your Website
You can host a fast, dynamic, and 100% mobile-optimized websites through Hubspot, but this feature is going to cost you a little bit extra. If your traffic is less than 3,000 visitors per month, then it will only be an additional $100.00 per month, but once your traffic passes that threshold, you'll be bumped up to paying $300.00 per month, or $3,600.00 per year.
Hubspot offers both hosting and a CMS for your site. So, you can substitute HubSpot for third party hosting service like GoDaddy, and you can swap out your current CMS (maybe you're on WordPress or Squarespace right now) for a similar back-end experience with a much higher level of integration. HubSpot software will work regardless of whether or not you spring for this option, but if you're going to be using their software to manage your site, it's a good idea to keep everything under one roof (so to speak).
2. Advertising
Last, but certainly not least, HubSpot will give you the ability to run targeted ads, and enjoy full-service metrics connecting the money you spend doing so to the leads and customers gained as a result. This will cost you $100.00 per month, or $1,200.00 per year.
HubSpot's tools in this department are state-of-the-art, and extremely useful… but they are not the only game in town. There are plenty of other platforms and channels where you can manage your PPC campaigns which should be similarly effective, such a Google AdWords. However, HubSpot will make your job a lot easier by giving one simple control center.
---
The ROI of HubSpot
Now that we've spelled out exactly what HubSpot is going to cost you on a monthly and yearly basis, it's time to figure out if that investment is going to be worth your while. Or, to put that another way, how much MORE revenue will your business generate as a result of HubSpot.
Of course, there's no way to know exactly what your ROI is going to be, but we should be able to get into the right ballpark by looking at some of HubSpot's averages, and examining some challenging areas that are unique to your business.
HubSpot's Average ROI
In 2016, MIT's Sloan School of Management actually conducted a study on the ROI of HubSpot's software. The results contained a degree of variance of course, but overall the findings of these researchers were overwhelmingly good! Here are a few fun facts from the study for you.
On average, businesses participating in this study were getting 4.10x more monthly traffic to their websites after 1 year.

The average business participating in this study saw a 300% increase in monthly leads by the end of the first year.
Of the business participating in this study, 72% saw some sort of increase in sales revenue within the first year.
Of course, these conclusions are rather broad. Every business is different, including yours! And two of the biggest differentiators between businesses in this study were the business's size and the business's level of success prior to participating in this study. To address these differences, the following data was procured…
| | | | |
| --- | --- | --- | --- |
| Starting Leads Per Month | After 6 Months | After 1 Year | After 2 Years |
| Less Than 10 | 4.80x | 6.90x | 11.10x |
| 10 – 49 | 3.10x | 4.20x | 5.70x |
| 50 – 499 | 1.90x | 2.70x | 4.50x |
| 500 – 4,999 | 1.00x | 1.30x | 2.20x |
| Overall Average | 2.10x | 3.00x | 5.00x |
This should help you hone in further on how Hubspot would perform for your business, but these numbers only represent averages. Using HubSpot, your business may or may not adhere to these trends. However, HubSpot offers an ROI calculation tool, which you can use to get a quick estimate right now!
If these numbers have piqued your curiosity, then we'd encourage you to give HubSpot a try! It works wonders for thousands of businesses everyday, so, statistically speaking, it will probably do the same for you! We'd be happy to help make sure the transition to HubSpot goes smoothly, but we also want to make sure that you have realistic expectations! We're not in the business of making promises that we can't keep.
Your HubSpot ROI
To calculate your exact (theoretical) ROI from HubSpot, you'll need to apply the sales and marketing data that you already have, and use them to run the numbers. Here are a few areas to focus on…
A Few Things To Consider
Difficulty of Customer Acquisition
You should already have some idea of how difficult customer acquisition is for your business compared to the average. As a general rule of thumb, if your products or services are extremely expensive, fewer of your leads will be converted to customers. For example, it's going to be substantially more difficult for a real estate investment organization to find and close with accredited investors than it will be for a clothing company to sell a pair of pants. You should factor this information into your calculations.
Revenue Generated Per Sale
After addressing how many of your leads are likely to be converted into actual customers, it's time to think about money. How much revenue will you earn with each additional sale? It's different for every business, and it's a key variable in your ROI calculations. If you don't know this number, figure it out! And then use it to evaluate the ROI promised by HubSpot.
What HubSpot Features You Need
As we've outline, there are different tiers of HubSpot's software, each corresponding to a different level of need. Each tier will constitute a drastically different ROI. You should come up with a list of features you need first, and choose an option second. The option you choose is going to be the denominator of your ROI equation, so it's important you choose the right option. Be sure to factor in any additional features you're interested, such as web hosting.
Official HubSpot Partner Agency
Horton Group is a certified HubSpot Partner Agency. That means this (all of the above) is what we deal with all day every day. If you're interested in making the jump to HubSpot but are feeling a little intimidated by the intricacies and nuances of automated marketing software, reach out to us! Seriously, don't hesitate! We'd love to hear from you!