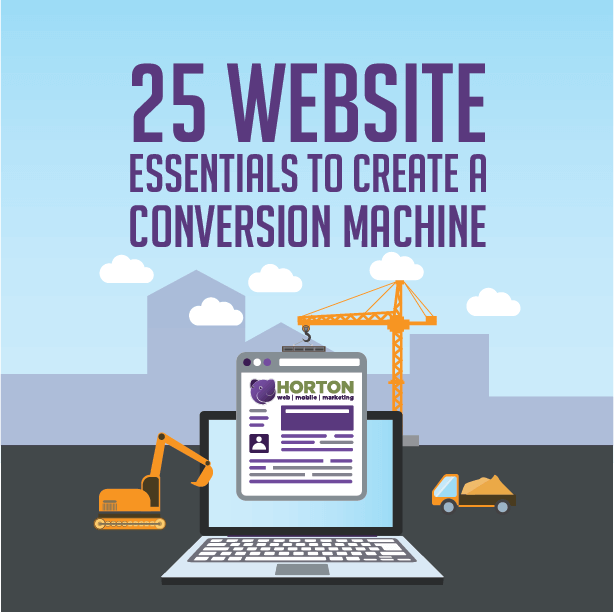 25 Website Essentials to Create a Conversion Machine
---
Your website can be your greatest tool in converting a member of the general public into a customer. And while this might sound like a magic trick, there are a few common aspects to successful websites.
So how do you make your website work for your business? You grow your online presence and design your website in such a way that encourages visitors to look deeper into your offerings. And while this might be easy to spell out, it isn't quite so easy to accomplish.
In this free, 53-page guide, you will learn how to develop a prominent online presence to generate traffic and convert leads.