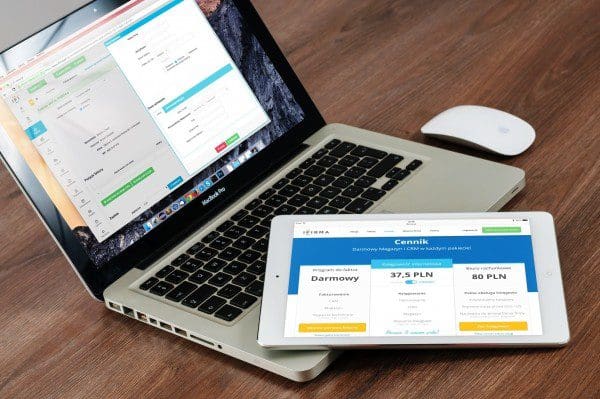 How to Choose the Best Content Management System for Your Small Business
With so many DIY content management systems and website building platforms available to savvy business owners, the choice can seem overwhelming. Before we dive into an overview of the most popular platforms, let's take a minute to ponder the big picture. Then, once you have a strong sense of your needs, it's time to pick your platform.
Determining Your Site's Goals
How a website looks, feels, and functions should be directly connected to your business goals. Your website is the result of your business, not the other way around. So before you (or your design team) start talking about colors, layouts, functionality or platforms, you need to be able to clearly articulate the unique and specific goals of your website. Understanding the basic demographics of your customer base is critical as is having a broad awareness of your competitors and their online presence.
Consider the age, gender, ethnicity, income, and education level of your clients. Think about how they access the internet. Next, dive into your competition's online presence, ask yourself what you think they're doing well and what they're not doing so well. Think about how your customers use technology and what you can do to make sure that your website is as pleasurable for them to access and navigate as possible.
Once you've completed an analysis of the competition and your clients, and have a strong sense of what you like and don't, you'll need to decide what you want your website to do. Thinking strategically is not only a great way to grow your business, but it's a great way to build a website. If you're working with a digital creative agency, they'll work with you to determine which CMS is best for your business, but if you're going it alone, ask yourself if you want a site that:
Acts as an online marketing brochure

Educates potential clients

Promotes brand identity and promotes brand awareness

Acts as a client portal

Drives new leads into your sales funnel

Sells products

Scales and grows over time as your business changes

Entices customers to buy more (if your business in eCommerce-based)

Increase leads

Increase online engagement with newsletters or social media

Increase local visibility and drive foot-traffic to your brick-and-mortar locations

Online booking and reservations functionality
In the event you're taking on your web development yourself, you'll need the scoop on Squarespace, WordPress, Wix, and Bigcommerce.
Squarespace
Visit Metro Nashville Public Schools' Website: Developed by Horton Group on Squarespace
Squarespace is a clean, fast, and mobile first platform that your visitors will appreciate. From a development standpoint, it's easy to use and allows users without prior design experience to create simple, beautiful websites. The drag and drop builder is easy to use and maintain. Domain, hosting, analytics and mobile compatibility are all included. The themes are professionally designed and tested. Professional developers, however, can unlock the full potential of the platform by using the custom developer platform. For example, Horton Group uses Squarespace's developer mode to deliver highly custom results as featured on the site above.
It's a great platform for business owners who want a simple but professional-looking website that drives traffic to your door or for organizations looking to deliver lots of information clearly. The builder's clean, visually-focused layouts makes it perfect for creative industries, nonprofit organizations, and smaller eCommerce sites. Larger organizations, like Metro Nashville Public Schools chose Squarespace for it's mobile compatibility, reliability, speed, and straightforward navigation.
WordPress
Visit Watermark Restaurant's Website: Developed by Horton Group on WordPress
WordPress is the go-to choice for millions of businesses and organizations. In fact, nearly 20% of all websites are built on the platform. WordPress is a CMS that allows users to write content without having to code. If you know how to code, though, you can really customize your site. WordPress is an open-source platform, so anyone can create plugins and themes; which means there are thousands available.
Though WordPress is free, the domain, hosting, premium themes, and many of the associated plugins are not. And because anyone can make a plugin, they are not always reliable, costs may vary, and they may require frequent upgrades. For those who need a greater degree of support than online forums provide, WordPress may not be the best option. Because of the platform's extensive plugin library, custom functionality is nearly limitless. However, to get the most out of your website, you may need a professional developer.
From reservations to subscriptions to donations to eCommerce, WordPress is a great option for business owners who are already comfortable with website design and development.
Wix
Wix.com is a feature-rich platform that's known for intuitive design options and wide range of interactive tools, such as its streamlined drag-and-drop builder. It's simple to use, even if you have no design or development experience. Be careful, though! The templates, while visually attractive can be cumbersome on mobile and you cannot easily swap one template for another, after you've made your selection.
Bigcommerce
Visit Colts Chocolate's Website: Developed by Horton Group on Bigcommerce
If sales are what drives your business's engine, and you need a site that sells, then Bigcommerce is the way to roll. BigCommerce users enjoy an intuitive storefront editor and the platform includes marketing-leading features like single-page check-out, abandoned cart saver, one-touch pay options and social buying features, fraud prevention and more. Bigcommerce's merchant revenues grow 28% a year (twice industry average), stores enjoy 99.99% uptime, cost 1/4th as much as on-premise solutions like Magento, and feature industry-leading security features.
Looking to increase sales and to create a site that looks as great on mobile as it does on desktop, Colts Chocolates relies on Bigcommerce.
---
If you're thinking about developing your own website, but aren't quite ready to take the plunge, contact Horton Group for more information.