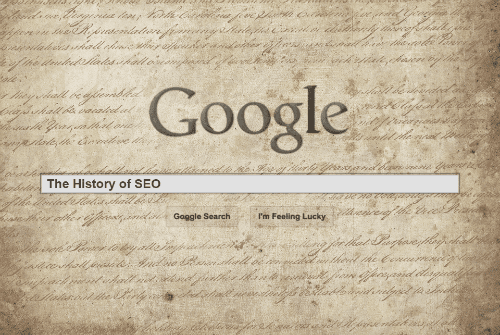 The History of SEO
Not so long time ago, in a galaxy not so far away, searching for information on the Internet included compiling data by hand for display on websites and computers. It may come as a shock, but in the olden days, results from the very first search engines were hand compiled and edited by living, breathing human beings.
In those days, there were no spiders or bots crawling the web, consuming all of the information they could find. In the days before SEO as we know it, search engines were most often referred to as web directories and these directories were a fraction of the size of modern day search engines.
Today, web crawlers read and store limitless bits of data to be indexed for the consumption of the everyday Internet user. Once a search query has been entered online, the information is compiled and displayed in less than a second, making for millions of happy searchers across the galaxyumm, globe.
Times have changed significantly since the early days of the Internet and search engines. Below we have provided a detailed timeline highlighting milestones and changes in search engines and search technology: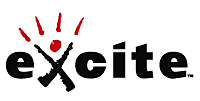 1993: Excite launches. Excite, one of the first publicly available search engines, was launched by six students at Stanford University. Excite was created to provide statistical analysis of word relationships as a way to improve search relevance on the Internet. By the end of 1995 the project was a commercial property. Ask.com purchased the Excite.com portal in 2004, and now offers search results through a meta-search tool, which combines results from pay-per-click and natural search results.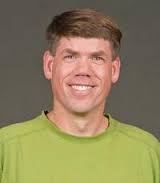 1994: Brian Pinkerton creates the very first Internet crawler to index entire web pages. This web crawler was calledWebCrawler and was the first Web search engine to
provide full text search. WebCrawler has been bought and sold by AOL, Excite and finally InfoSpace. Today Infospace runs WebCrawler as a meta-search engine.
1994 was a busy year for the future of search engines on the Internet. Yahoo, Lycos and InfoSeek all went live in 1994. Yahoo and Lycos are still online today. InfoSeek essentially shut down in 2001 and the domain today forwards to a Disney owned web property.
1996: Danny Sullivan published The Webmasters Guide to Search Engines, which became the search industrys leading Search Engine Watch website. Danny Sullivan has been and continues to be one of the leading experts in the field of SEO.
1997: Ask Jeeves went live. After being purchased in 2005, the site became Ask.com in 2006. The site is still online today but is a shadow of its former online presence.
1998: Google was founded in 1997 and launched in 1998. In the early years of Google, the search engine provided results for Yahoo, AOL and Netscape. Google, as a search destination itself, has become the single most successful search engine ever created and controls almost 70 percent of the search engine market share today.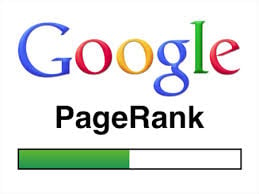 1998: Google introduced PageRank. PageRank is the process by which web pages are ranked based on the number and quality of websites that link to a specific page.
PageRank was named after Google founder Larry Page and is an algorithm that assigns a numerical value to each element of hyperlinked internet documents for the purpose of measuring the importance of each page online.
1998: MSN search quietly launched.
1999: Danny Sullivan and Search Engine Watch launch the very first Search Engine Conference. The conference was only one day long and was sponsored by Google, AltaVista, Intelliseek and AOL. The topics of this first conference included: Back to Basics, Designing Search Engine Friendly Sites, Buying Ads and Placements, Meta Tags, Doorway Pages, Proper Submitting, Dealing with Directories, and Meet the Search Engines.
1999: AltaVista launches an algorithm update that removes an unknown number of websites from its index. This update was termed Black Monday and created a huge backlash in SEO forums and is credited by some for being the launching pad for a relatively unknown forum called Webmaster World. Today, Webmaster World is considered to be the pulse of the search engine world for webmasters around the globe.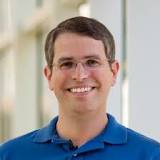 2000: Matt Cutts joined Google as a Software Engineer in January 2000. Matt became the face and voice of the Google Search Spam team. Hes also the nemesis for an unknown number of webmasters, both white hat and black hat, around the world.
2000: Google releases the PageRank Toolbar so webmasters can monitor their sites PageRank score.
2003: Google releases the Florida Update which addresses keyword stuffing and the over optimization of anchor text. It was this update that coined the phrase Google Dance. The Florida Update is also credited with the first major change to website rankings that was applied to combat SEO as a process.
2004: The first rumors of the sandbox effect appear online. This was a filter applied to new domains and websites that worked to prevent spammers from ranking low quality sites. Two reported factors for application of this filter were the active age of a domain and the competitiveness of the keywords used in links pointing to the site in question. Sites less than a year old who acquire questionable quantity or quality of backlinks were rumored to be sandboxed.
2005: Google releases the rel=nofollow tag to combat blog spam. This allows webmasters to sculpt PageRank which is the process of pointing PageRank to select pages while keeping PageRank from accumulating on other pages. Google has stated that PageRank sculpting is no longer possible due to filtering that prevents the passage of PageRank from no followed pages within a website.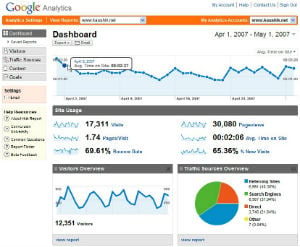 2005: Google launches Google Analytics. Google acquired Urchin Software Corp. in April, 2005 and thus began what was to become the free
Google Analytics service
.
2006: Danny Sullivan founded Search Engine Land and began the very popular conference series,
Search Marketing Expo
.
2009: Google launches the Caffeine update which allows the search engine to index pages online more quickly and provide a fresher index. Though Caffeine has been called an update, it was actually new search architecture codenamed "Caffeine" which Google confirmed would change the search results for a small percentage of users.
2009: The Google Vince update is claimed to favor big brands in the search index. Google stated that Vince (named after the engineer) was not really an update but was considered a minor change to the algorithm. This minor change was said to factor trust into the algorithm for more generic queries which could be seen to benefit some larger brands synonymous with those specific queries.
2009: MSN/Live Search becomes Bing which is the second most trafficked search engine on the Internet.
2010: In a Danny Sullivan interview with Google and Bing, both search engines confirm that Twitter and Facebook could have an influence on a sites search engine rankings. This was the first confirmation from the two search giants that social media activity may impact a websites position in search results.
2011: Google launches the Panda update which prevents sites with low quality content from achieving top rankings. This change aimed to lower the rank
of "low-quality
sites" or "thin sites" and return higher-quality sites near the top of the search results.
2012: Google launches the Penguin update. This update is aimed at decreasing search engine rankings of websites that violate
Googles Webmaster Guidelines
by using
known black hat SEO techniques, such as keyword stuffing, cloaking, participating in link schemes, deliberate creation of duplicate content and other forms of ranking manipulation.
Currently, the effect of the Penguin update is one of the most talked about topics in SEO circles. Long time SEO processes have been targeted as black hat and against Googles Webmaster Guidelines, making them not only ineffective, but potentially very dangerous to the visibility of a website within search engines.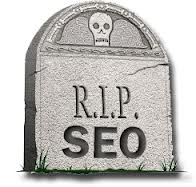 This is not to say that SEO is dead, as has been claimed for many years. It simply means that quality tops quantity when it comes to your sites search engine optimization. This refers to quality content, quality earned back links and high-level participation on the social media landscapes where real conversations can be held with real people. The latter represents everyone who is or has the potential to become customers of your brand or services.

SEO is ever-changing. There is always something new on the horizon. Being informed of recent changes and aware of what changes may come is the only way to be successful with your SEO efforts. Partnering with experienced professionals like those at Horton Group may be the smartest decision your marketing team can make when it comes to your online visibility.