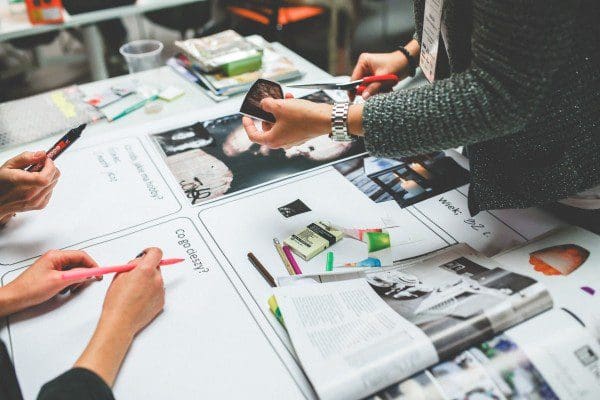 Employee Spotlight: Cameron Cleland – Social Media
Originally from the Bay Area, and later Orange County, Cameron came to Nashville by way of Belmont University, where he earned a degree studying Guitar Performance, with a minor in Business Administration. Upon his graduation, Cameron hit the road as a touring musician. After a year spent traveling the country and performing, he decided that he needed something a little more steady.Returning to Nashville, Cameron began to establish a reputation as a guitar teacher, all the while playing a lead role in his church's music programming and moonlighting as a musician for local Nashvillian theaters. Then, after the sudden departure of one of that church's administrators, Cameron was thrust into a much more pivotal role.
Cameron suddenly found himself responsible for managing and engaging with a large community of congregants. As he developed within this role, he began to realize something: he loved what he was doing! He loved giving his fellow church-goers an identity they could be proud of! He dove into his work, strategically creating content for his congregation to be promoted and engaged with across a variety of platforms. It wasn't long before his duties had expanded to include the creation of photo and video content as well. By the time he left this position, he was also dabbling in web design and had single-handedly rolled out a brand new tithing system to help create a streamlined user experience.
Cameron comes to Horton Group by way of The Foundry, where Cameron got his start doing freelance web design. However, when the need arose, Cameron jumped on board, handling our social media accounts part-time. To him, this role feels like a big step in the right direction, professionally. He's excited to get creative and submerge himself in the worlds of his clients. He works hard to keep Horton Group's social media management on the cutting edge, constantly researching the latest trends and emerging nuances for each unique platform, and he loves what he does. In 2017, he's excited to apply his knack for producing compelling video content for the benefit of Horton Group clients.
---
If you want to sit down with Cameron to talk about social media, or anything else for that matter, you can contact us and we'll set you up a meeting! Additionally, we just launched our Pilot Campaign Program which is designed to give a trial of HubSpot's marketing automation software with less financial barriers than ever. If interested, click the image below!