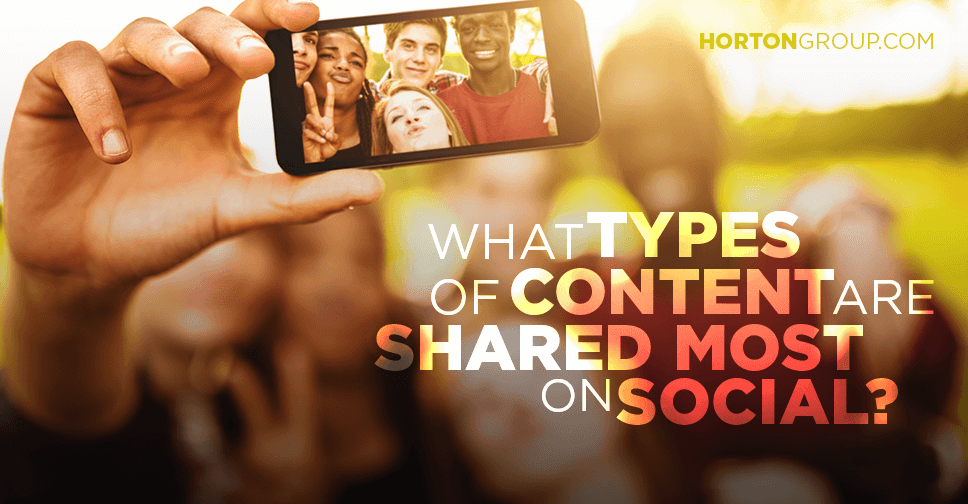 What Types of Content are Shared Most on Social?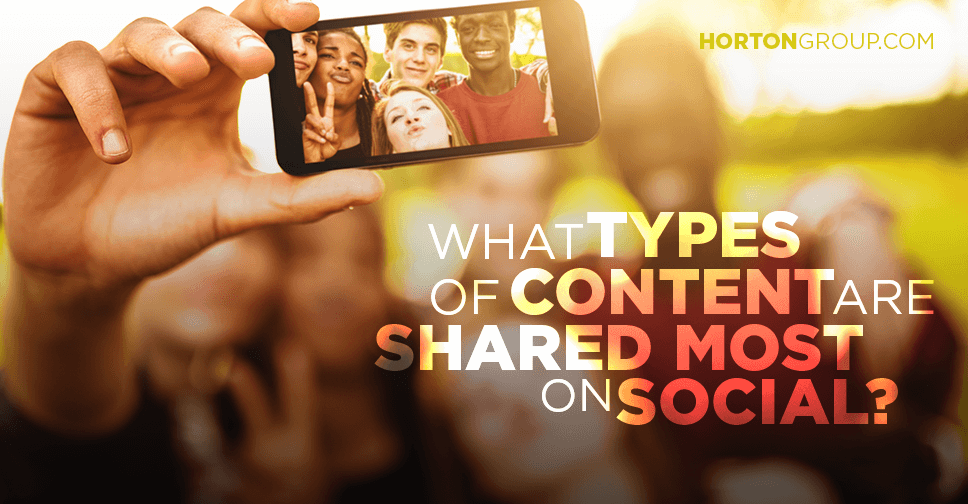 Almost one year ago today, the ALS Ice Bucket Challenge became a cultural phenomenon. You may remember your friends dumping buckets of cold ice water over their heads, or maybe you did the challenge yourself.
What you may not have known is that within a matter of three weeks, more than 1 million Facebook videos and more than 2 million Twitter videos were uploaded as a part of the viral campaign. At the end of the August 2014, the ALS Association had raised more than $100 million dollars.
The ALS Ice Bucket Challenge is an interesting case study to keep in mind when studying viral content and the art of shareability. Lets dive deeper into what types of content are most shared on social media in order to provide more insight into how to maximize engagement, and maybe, just maybe, go viral with your campaign.
Visual Content
According to Buffer, tweets with images are retweeted 150% more than tweets without images. Hubspot reports that videos account for 18.94% of all shared content. From a practical standpoint, a video or image stands out on a news feed. Adding visual content increases the dimensions of the post and attracts attention to the headline (more on this next).
Compelling Headlines
The headline of your shared content is the most important factor in whether or not a viewer clicks on that content. A compelling headline does two things:
Summarizes the content

Sells the content
Some content writers spend as much time writing the headline as they do writing the body of the post. The best headlines are either focused on longtail keywords or filled with eye-catching creative language. This post gives an excellent (and punchy) explanation on how to write irresistible headlines for content.
Quality Content
This should be a no-brainer, but we have to say it. In order for content to get shared, consumers have to love it, and consumers love content that meets needs, solves problems and satisfies wants. Before you share content, determine the value that piece of content will add to your consumers day-to-day.
Motivating CTS (Call-to-share)
Ok. Maybe we made up the acronym CTS, but I think the point is made. Shareable content should give consumers a reason to share that content. Sometimes having quality content is not enough. I may read a good article about hygiene, and I may really like it, but that does not mean I am going to share that content on my Facebook page.
The reality is that quality content does not always equal shareable content. Though quality and shareability intersect, a consumer may need some extra motivation to share a piece of content.
In the case of the ALS Ice Bucket Challenge, people were challenged. And not by a company. Their friends. The beauty of the ice bucket challenge is that the entire movement compels you to become a part of something greater and to do it in a fun way that allows you to participate with your friends.
Conclusion
At the end of the day, if your business builds a social media marketing strategy on sharing quality content that your target consumer will love, then you will succeed in the digital market. Start off by doing some market research, writing some content, and then sharing your content on social media.
{{cta('211de03b-f6a0-4ac4-aa72-3e5128d58f58')}}