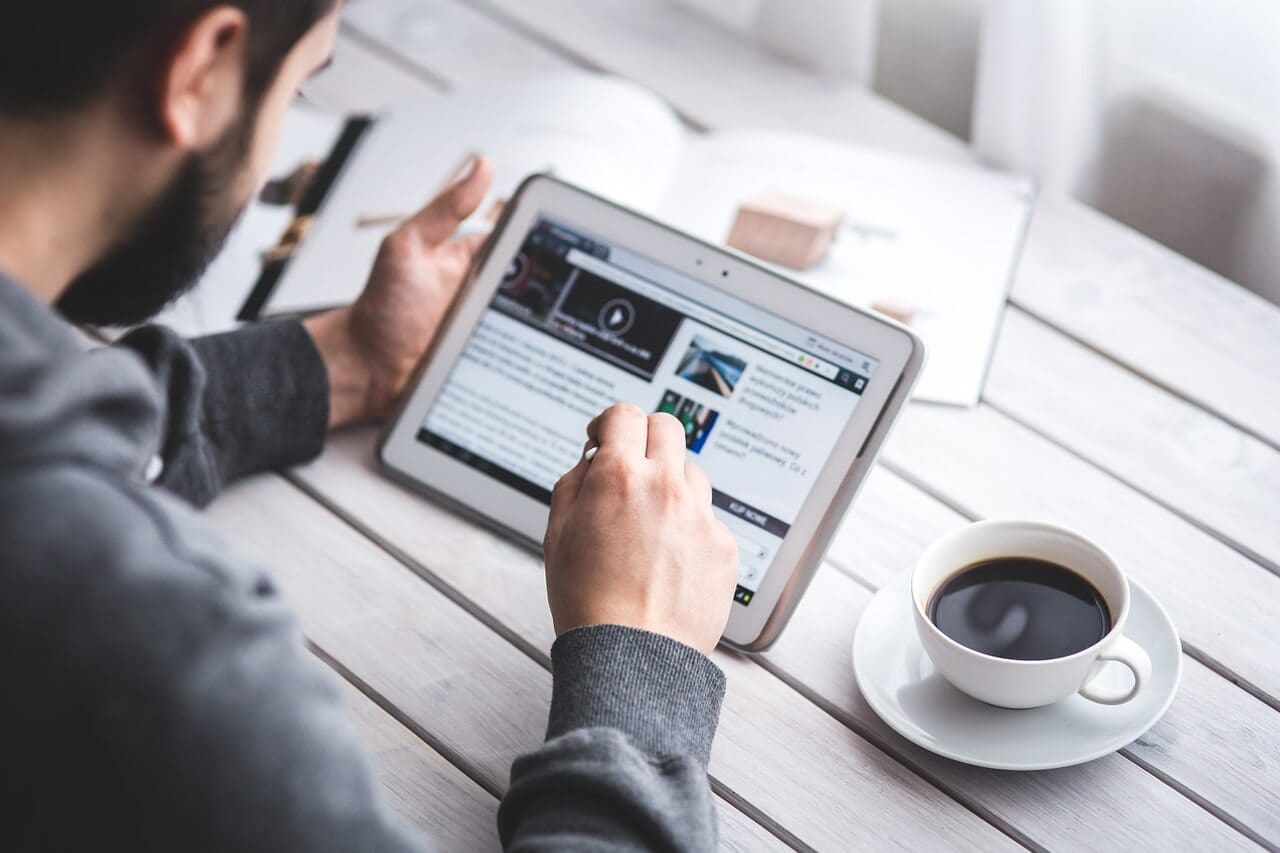 Why is User-Generated Content So Important?
Need a win for your business? Looking to boost your already robust content marketing strategy? Let's have a chat about the importance of User-Generated Content (UGC).
In this post, we will answer the following questions:
What is User-Generated Content?
Like its name implies, UGC is content that is provided by your consumers, customers, visitors, and clients. Photos, videos, hashtags, and comments created by your users and submitted to platforms like Facebook, Instagram, Twitter, YouTube, and Pinterest are all excellent examples of UGC.
Noting that authenticity and engagement are top priorities for companies, Nicole Fallon, the managing editor of Business News Daily writes "To meet these priorities, many brands have begun to incorporate user-generated content (UGC) into their marketing strategies. By retweeting followers' posts, running photo and video contests, or encouraging customers to share their experiences with the brand, a company can take advantage of great content that, when used in the right way, can paint a more positive, genuine brand image than any internal campaign could. 'Today's smartest brands view their customers as co-creators,' said Apu Gupta, CEO of visual social media marketing platform Curalate. 'They actively encourage customers to share their brand-oriented experiences and amplify those experiences by weaving them into their own marketing initiatives.'"
Warby Parker's Twitter feed recently capitalized on some once-in-a-lifetime UGC during the Great American Eclipse. The eyeglasses start-up (now giant) with headquarters in Nashville and NYC provided thousands of sungazers with distinctive turquoise eclipse glasses and viewing boxes and their Twitter fans gave thanks.
Thanks to @WarbyParker, we got to see #SolarEclipse2017. Cc: @eunapark @NicoleBonaccors pic.twitter.com/Ft8L6cj8Po

— Bern (@BernPichardo) August 21, 2017
What Can User-Generated Content Do For Your Business?
For-profit businesses, educational institutions, NGOs, the public sector, nonprofits, and social movements can all benefit from user-generated content. Here's how:
It helps brands to better understand their target audience and their communities better.

It helps to build trust.

It increases engagement and time spent on your site or social media platform.

It keeps your stakeholders happy and makes them feel like they're an important part of the conversation.

It taps into the need for your audience to speak and to be heard. It gives them a voice.

It provides an opportunity for people to connect with like-minded individuals and helps to build a bigger, stronger, more unified community.

It helps you reach a wider audience.

It paves the way to finding the right influencers, at the right time, on the right channels.

It increases your brand's search engine rankings, credibility, and online visibility.

It's peer-generated, which makes it a more trustworthy source than in-house content.

It's memorable, one-of-a-kind, and it cannot be replicated by competing brands.



Marketing Land writes "The utility of UGC then transcends individual marketing campaigns and can send a consistent message at every touch point where your customer interacts with your brand. The result is a greater likelihood of increased social engagement, higher conversion rates and better ad performance."
If that's not enough, take a look at these stats provided by HubSpot:
86% of Fortune 500 companies report communities provide insights into customer needs (

Sector Intelligence

)

71% of companies use customer collaborations for market research (

Aberdeen

)

64% of companies state the brand community has improved their decision-making (

Innsbruck University

)

53% of Americans who follow brands on social are more loyal to those brands (

Convince & Convert

)

80% of brands say that their community building efforts have resulted in increased traffic (

HubSpot

)
What Are Examples of Effective User-Generated Content?
By now you've realized that UGC includes any story or piece of content shared by an individual that isn't a paid member of your communications team. While the clearest example is content that spreads through social like wildfire, it can also include product reviews, user-generated video (like the ever-popular unboxing videos), or blogs.
Take a look at this video by Unboxingsurpriseegg with a staggering 850,487,292 views (and counting)! Talk about great advertising for Play-Doh's Ice Cream Cupcakes playset!
Regardless of the platform or form, people use this kind of content to inform and to help them make a decision about buying something, joining a movement, subscribing, or making a donation.
Two current social movements demonstrate the mighty power of UGC: the Women's March and Black Lives Matter. Both of these movements started out as hashtags and have become powerful voices in American and global culture. Thanks, in large part, to UGC. Get this: #BlackLivesMatter has nearly 6 million posts on Instagram. The Women's March organizers wisely decided on easy and memorable hashtags #WomensMarch and currently have more than 1.4 million posts on Instagram and dozens of moving videos on Facebook, like this one, from DefineAmerican.
If you're looking for a for-profit example, look no further than the shoe, clothing, and accessories company, TOMS. Founded in 2006, the TOMS brand is built on its one-for-one mission. In 2007, the company launched the annual "One Day Without Shoes" and in 2016, the company was able to donate nearly 30,000 shoes to children worldwide.
Of the worldwide event, Marketing Week reported, "ODWS engaged more than 3.5 million people on all social media channels, with the #WithoutShoes hashtag producing 17 million impressions across TOMS's own social platforms and 62 million impressions in total. This engagement was measured using customer experience management platform Sprinklr, which aggregates interactions on Facebook, Instagram and Twitter by campaign. The single day's activity secured more than 250 media placements. ODWS is also seen as a good way to attract wholesale accounts. Many independent retailers support the event, including Fabulous Kids in Cornwall, which saw a 1,000% uplift in sales after the owner baked TOMS themed cakes and asked all her customers to post on Instagram."
Wisely, the socially-minded retailer doesn't limit the UGC to special events. The TOMS Tribe gallery invites TOMS devotees to model their tootsies to the world.
How Do You Encourage User-Generated Content & Develop Online Communities?
At this point, UGC is probably sounding (and looking) pretty amazing. Realistically, you won't strike UGC gold overnight, but here are some sound tips courtesy of HubSpot for turning your customers into your biggest brand advocates:
Encourage participation through incentivizing.

Set a standard for members to follow.

Think in terms of the collective.

Be honest and transparent with members.

Promote your community to attract new members.

Be persistent and contribute regularly to develop a voice.

Allow members to be independent.
It makes sense that the folks behind the wonderful online food community, Food52, would make delectable use of UGC. They routinely feature content, community picks, and crowd-sourced recipes. Their recent #f52tomato campaign on Instagram targeted their users' passion for heirloom tomatoes. The resulting UGC looks like this:
It just makes you want to step out into the garden, doesn't it? Or, at the very least, eat your computer.
What Are Some Challenges that Come With User-Generated Content?
It takes time to build an empire and there are plenty of challenges to creating a successful online community. While it's a cost-effective and potentially game-changing approach, marketers need to understand that UGC isn't as easy to control as content that you produce in-house. Before you launch a UGC content campaign, make sure that your brand is strong and that your users love what you're doing. Remember, it's their content, not yours. So whether it's good for your brand or not, it's out there.
To be successful, you'll need a communication, marketing, or community manager who can keep users happy, engaged, and sharing high-quality content. Look for a team member or agency that can come up with some creative UGC ideas and keep content on-point.
Finally, as with any meaningful content marketing effort, creating a successful community of users and curating beautiful UGC takes, time, resources, expertise, and ongoing commitment to the cause!
A version of this post first appeared in 2017. It has been updated to reflect current trends and emerging strategies.