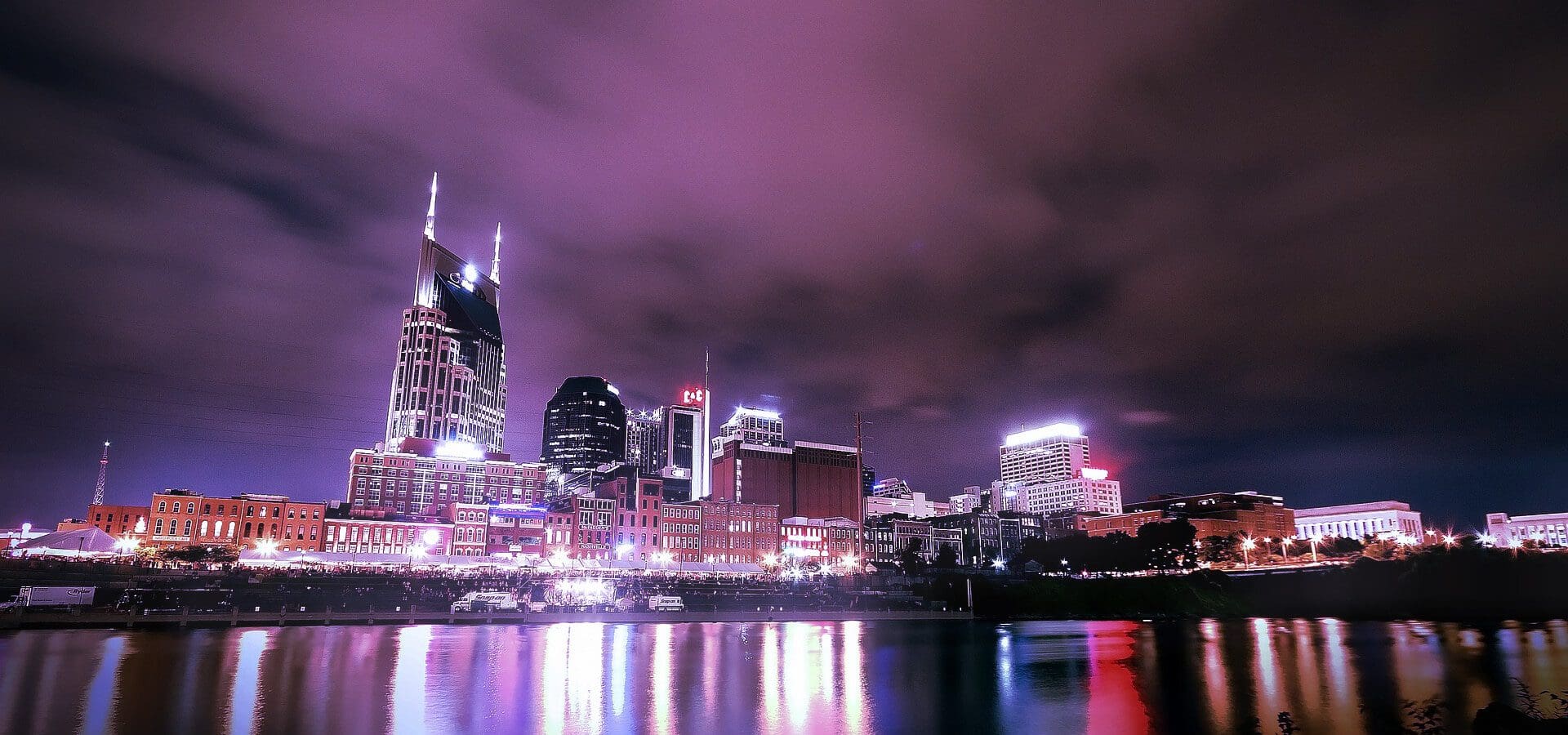 Top 10 Reasons to Hire a Digital Marketing Agency in Nashville, TN
Nashville is irrefutably becoming one of hottest places to live and do business in the USA. We are surrounded by a wealth of high-profile entertainment stars, sports giants, as well as a myriad of corporate titans like Amazon and Nissan. This brings in some amazing agency talent vying for the opportunity to compete with champion marketing experts in the digital arena. Since we are local to Nashville, we consider ourselves to be a major contender. We have a war chest full of digital marketing expertise that have serviced clients not just in Nashville, but across the nation for the last 20+ years. Our reputation precedes us and we are proud of the work that we have accomplished for our partner-clients.
Most of us live in a digital world, whether it's the internet through websites, social media, mobile phones, or any other device as a whole. Businesses want to reach potential customers, wherever they might be. This means going to them directly, using the same mediums that they use to get there, and digital marketing helps you to do it successfully.
Here are a few reasons to hire a local digital marketing agency:
1. Develop long and short-term strategies.
Achieving your business goals requires planning for short-term strategies that you are using now, and long-term strategies that you will be using later. In order to keep the two cohesive with positive results, you need an experienced digital marketing partner to help formulate the best plan, executed at the right time. The strategy you use today will compliment what you plan to do tomorrow. This takes a team of professionals to work out the details, set up realistic timelines and implementation that fulfills your intentions. It's a partnership that gets you farther, faster.
2. Add branding expertise.
Companies that are striving to stand out in the minds of potential customers need some help every now and then to keep their brand fresh and up to date. Sometimes two heads are better than one, which is useful at every level. Digital marketing experts make it a priority to stay current with trends and changes to industry standards to ensure that their client's brand messaging stays relevant in the fast-paced world of online marketing.
3. Craft your online presence.
If you don't already have a solid online presence, you're already behind the 8-ball. Practically everyone in the business sphere has SOME sort of online persona, whether it is directory listings like Angie's List, or a Facebook page featuring the latest event schedule for their doting fanbase. Even the average individual has some sort of digital footprint somewhere online. Think about it, people are posting their family vacations, and even their evening meal, on YouTube, Facebook, Instagram, you name it. Well, there is your potential customer! An internet marketing agency understands the search habits of users online, so it only makes sense to hire someone who already has a firm grasp of the digital landscape. To reach a digitally educated audience, you need a digitally savvy agency to put together the most sensible online presence.
4. Increase social media presence.
Just like we mentioned in #3, social media plays a huge role in reaching your intended audience at a grassroots level. ALL of these social media platforms started with the intention of connecting people to people, not business to people. However, people buy products and services, wherever they may appear, if it happens to float by at just the right time. People are on social media all day in some form. Businesses have made the right choice to invest in platforms where people congregate in large numbers. Facebook, Instagram, LinkedIn, and other social media platforms, are here to stay. A digital marketing agency knows exactly how to leverage these mediums without chasing off the crowd.
5. Content marketing.
There are a variety of content types that can be employed to make sure that your brand is increasing in popularity. Video, blogs, photos and social media embeds on a website keep your audience informed and entertained. Some users prefer downloadable content like eBooks, while others want to see your latest video about what is going on with new products and services. Offering an assortment of content types is the wisest choice. People want variety, choices, that will keep them interested in your brand and messaging. Digital marketing agencies know how to test the temperature of a brand's industry, thereby recommending the right content types for your audience and their search habits.
6. Track data and monitor analytic metrics.
Every strategy should be tested and re-evaluated on a monthly basis using tracking data and analytic metrics. The purpose for these tools is to analyze what is working and areas that can use improvement. This strengthens your plan and builds upon your ideas. A digital marketing team knows exactly how to decipher the data, match it against your short and long-term goals, and put together reports that you can be used to bolster ongoing strategies that deliver results.
7. Adapt to changing search engine algorithms.
Google, as well as other search engines, are constantly improving algorithms to match the search habits across the various spectrum of internet surfers. No two people are alike and what may be a trend today may not be a trend tomorrow. Most businesses don't have the time to keep up with the ever-changing user. This is yet another reason to hire an experienced internet marketing agency in Nashville, TN to help your business stay current with all of the changes happening in the search industry.
8. Have someone local who understands your market.
Local matters, whether it is online or in person. Keep in mind that a digital marketing agency is also a local business. It's only logical that businesses would want to hire a local digital marketing agency where they can pick up the phone, or drop by the office, and hammer out the fine details of their online strategy. Agencies are the same way. A face-to-face meeting lets both the marketing group and the client sit together, mutually knowing the local landscape, to discuss how to increase local visibility. This also builds solid working relationships where local businesses can have the confidence that they need to lean on their agency partner at their convenience.
9. Gain access to the latest tools and tech.
Professional digital marketing agencies know exactly what tools they will need to leverage research data in order to perfect your plan of action that results in the maximum amount of success. These tools can be pricey for individuals and businesses, but a digital marketing agency has built a circle of powerful technical partners with expert technology tools and support. Most of these tools require some training to use, but an agency has this down to a science, taking the pressure off of you so you can focus on other things inside of your business.
10. Allows you to focus on what you do best.
You are trying to build and grow a business. So, this is probably the best reason why you should hire a local digital marketing company in Nashville, TN. The last thing you need to worry about is the latest Facebook post or blog article. Do what you do best, running your business, and leave the digital marketing to your trained team of online experts.
If you are interested in gaining all the advantages that come from working with the best digital marketing agency in Nashville, please contact us at Horton Group today. You can stop by our office or call us and we'll partner with you to make sure your brand is getting the right kind of local visibility and response.