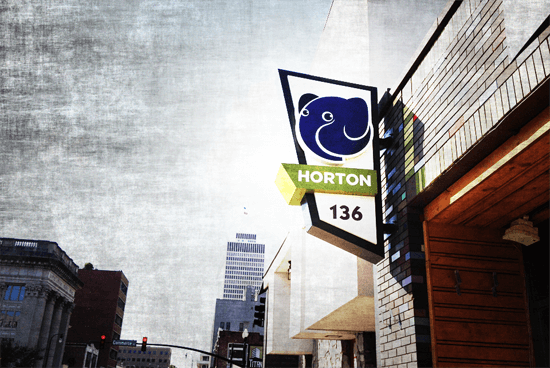 Team Building at Horton Group: Flag Page Seminar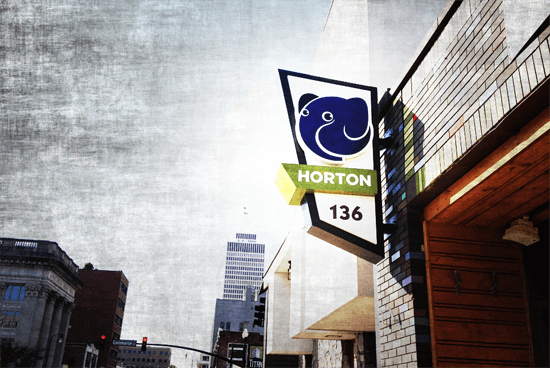 We like to think of our office space and those that inhabit its wide open expanses as uniquely original. From the exteriors vibrant mosaic of color, to the Civil War Era hardwood floors, the building is abuzz with innovation, exhuming creativity and artistry. Of course, this design was by no means an accident. So in our continued efforts to create a burgeoning company culture where creativity and collaboration thrive, we took some time to learn a little bit more about how to relate to our fellow employees and valued clients on a more personal level.
Building a Better Team
Just in time for Flag Day, a handful of Horton Group team members attended a Flag Page Seminar hosted by our close and dear friend, Roger Bertolini. The Flag Page Seminar is unique in the fact that unlike other personality tests, which ask a litany of psychologically versed questions full of ambiguity, you simply select from a list of positive personality traits and then rank them in order of importance The end result, your flag.
Your flag page provides powerful insights into your personal nature, how you are motivated to succeed and how you can work most effectively with others. Sound simple enough? We thought so, but people are complex and so is a flag page.
The seminar teaches that every person on the planet falls into four distinct categories, what they call countries. These countries are: Control, Fun, Peace and Perfect. Depending on how participants ranked certain attributes they are assigned to a home country. Seminar participants are also assigned an adopted country; this country represents other characteristics they felt closely matched their personality, but may not have been as important to them. Countries are broken down even further by a list of traits and support terms. An individuals flag is a visual representation of what terms and traits they ranked most highly, what they value most about themselves.
Without delving too deep into ancient Greek philosophy, the Flag Page Seminar is based upon knowing oneself. Not only is it geared toward learning more about yourself, but also your teammates and customers what drives them and how you can work together to be more productive. The Flag Page Seminar champions adaptability, being able to observe the behavior of others, recognize what country they are coming from and then adjust your approach.
An excellent team building activity, the Flag Page Seminar served up the best of both worlds entertaining and educational. Not only do you get a bigger picture of what drives you to succeed and where your talents lie, but it also provides insights into how you can better relate to others.
Understanding our clients needs and how we can best serve them is at the base of everything we do and a key to our success. We invest in programs like the Flag Page Seminar because we are always looking for ways we can continue to build upon our strong foundation of collaboration and creativity, while better serving our community. A team that learns together will grow together.
We definitely recommend this program for any teams (professional or personal) looking to boost productivity, offer customers top-notch service, or those just looking to build better relationships.
What is your country and what does your flag look like? Click HERE to find out.