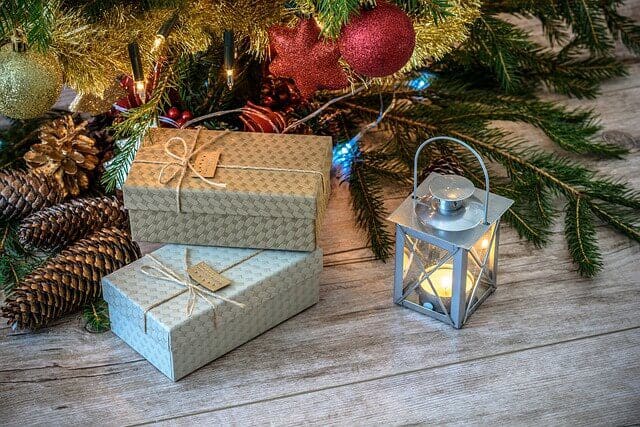 My Holiday Season Buyer's Journey
As I drove North on I-65 to my parents for the weekend and passed the iconic yellow and red landmark of the National Corvette Museum in Bowling Green, I was struck with inspiration for the perfect gift for my father-in-law. He's a big car enthusiast, so I wanted to get him some laps on a race track or an exotic car rental. He was going to love this! On my iPhone, then later on my iPad and laptop, I feverishly performed multiple Google searches, looked at a variety of websites, read online reviews, checked out social media accounts, and made a list of a few options that I wanted to investigate further. I was in the awareness stage of my buyer's journey and I didn't even realize it!
The Buyer's Journey
With the holiday season upon us, I imagine just about all of us have bought or plan to buy some gifts for Christmas. I know that for me personally, I am excited to research and plan the perfect gifts for my family, friends and Dirty Santa events. With nearly 60% of shoppers using their mobile devices to do research, you can bet that your potential customers, including myself, are currently learning, reading and comparing you and your competitors as we speak. What are they going to find? Will it sell them on your business or sell them on your competitor?
Being in sales at a digital marketing firm, I speak with businesses and companies all the time about this. It's easy to get lost in all of the jargon around inbound marketing and umbrella terms like A/B split testing, bounce rates, bottom of the funnel, closed-loop reporting, workflows, CTA's, KPI's, SEO, SEM…. and the list goes on and on. You might fight yourself saying, "Wait, what? Hold on here. I just want more website visitors and leads for my sales team."
HubSpot defines the Buyer's Journey as the process buyers go through to become aware of, evaluate, and purchase a new product or service. The journey is a three-step process:
Awareness Stage: The buyer realizes they have a problem or need.

Consideration Stage: The buyer defines their problem and researches options to solve it.

Decision Stage: The buyer chooses a solution.
Similar to the definition above, I went through the same process and steps. It is true, 60%-70% of the buying process is completed before ever picking up the phone. I know it was for me. Based on all the available information, research, pricing, and reviews, I knew the business I wanted to purchase from before ever picking the phone up. The call was really just to place an order and validate my decision.
Awareness Stage
I realized I needed to buy a gift for a specific individual. What should I buy? What will he like? What's my budget?
My Consideration Stage
I began narrowing the field down to exotic car rentals, specifically, corvette rentals in Nashville. What companies had all the information I need on their website? Which was the best match for my dates and pricing? What are their reviews like online? What's the general feel I get from their online presence?
My Decision Stage
I found the company I wanted to go with based on a variety of factors and called them up to place an order. That was their first interaction with me. There wasn't one thing, but a combination of cases they made that helped me make the best-informed decision.
Here's how the journey went for me. You can see an example of a search for "exotic car rental Nashville." I instinctively scrolled past the paid ads. Although the two advertisers are a national rental car company and a limo xmas tour, neither was really what I was looking for. The first thing that I evaluated was the reviews and that started my process of elimination. The third map pack option clearly was not what I wanted. With the other two, you can see a large discrepancy in the number of reviews, 2 vs. 79. The large number of reviews put a check in their column for sure.
Although part of my long-tail keyword did contain the term "car rental", that isn't exactly what I was looking for. Car rental companies popped up in paid ads, the map pack and in organic results, but I didn't think they had options I wanted and quickly dismissed them.
From that point, I started clicking on the organic results and opening them up in new tabs. I started with five options and through process of elimination, narrowed it down to one.
Conclusion
Today's marketers must embrace the shift of the power being weighed in the consumer's favor. With instant access to a wealth of information and resources, you are making a case to your potential customer online to either purchase from you or purchase from your competitors. Ultimately my purchasing decision was made without a conversation, but I was convinced I was making the right decision through targeted information that I needed and was looking for that lead me down the buyer's journey to their cash register.