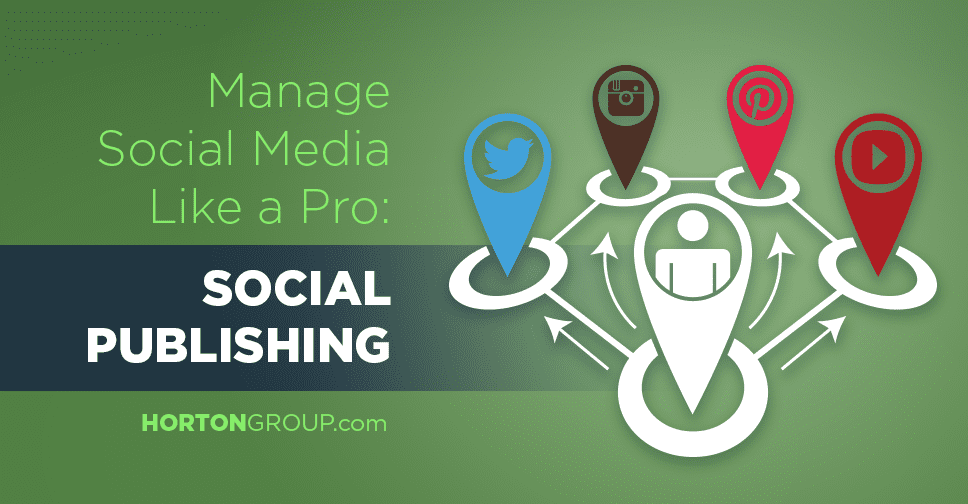 Manage Social Media Like a Pro Part II: Social Publishing
Now that you've done your research and have some background on your buyer personas, you can start using this information in your social media publishing efforts. Social publishing best practices are as follows: optimize your social media profile, create a social media style guide, customize your content, share relevant industry content, and publish on a consistent basis.
Optimize Your Social Media Profile
Your social media profile should let visitors know quickly and clearly what your company is about. Optimize your social media profile page (whether Twitter, Facebook, LinkedIn, etc.), be sure to include your company logo, a clear and concise company description that includes keywords, and a link to your company website. When creating content to post, it's important to establish your style that users can associate with your brand. Think of this as the tone of your posts. Are you including hashtags, links, or images in your posts? If so, how many?
Publish Remarkable Content
The next step is to customize your content. Use your research to make it fun for you and your audience. The type of content you post should vary depending on the network you post on. For example, twitter posts should be short and sweet and include images, whereas a LinkedIn post should be more professional with rich, thought-provoking, long form content.
It's important to remember that you shouldn't be constantly trying to sell something to your audience. Sharing relevant industry content is a fantastic way to bring about awareness and establish thought leadership in your industry. Once you've decided on what kind of content to post, the last step is to ensure that you are publishing on a consistent basis. We recommend creating a publishing schedule tailored to your business and typically frequency varies across different social networks (e.g. Twitter 4 times a day, Facebook 1-2 times a day, LinkedIn, 1-2 times a week, etc.)
Schedule Posts
Once you connect your accounts to HubSpot you can use the social publishing tool to manage all of your posts in one place. Through HubSpot, you can publish posts to your social media accounts manually or use the publishing schedule that allows you to auto-publish posts according to the schedule. The tool also provides suggested post times according to peak interaction times and lets you modify the message across different platforms.