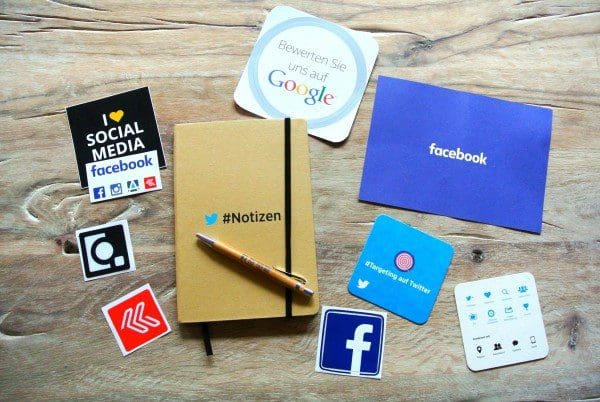 Instagram Changes: What Business Owners Need To Know
Building a brand is hard work. It takes time, commitment, and resources. And one of the best resources available is social media. Business owners the world over have devoted endless amounts of time and money to building and nurturing a following across a variety of social media channels. Everything goes pretty well in the beginning, but then the rules change.
Social media platforms like Twitter and Facebook work continuously to change and alter their algorithms in favor of a better overall user experience. Unfortunately, not all of these changes make marketing easier, and they are often implemented without much warning or explanation, sending digital marketers back to their drawing boards.
Instagram is no exception. Perhaps you remember the fallout of the great #instapurge of 2014, when celebrities lost as many as 3.5 million followers in a day! There were a lot of unhappy marketers that day, but we've all regrouped since then, and pushed forward. Today we'll talk about the latest round of changes implemented by Instagram, and what they mean for your business.
#1. Instagram News Feeds No Longer Go In Chronological Order
In the past, the order in which items appeared in your news feed was 100% determined by the order in which those items were posted. However, with its latest round of changes, Instagram has opted to steer away from a chronological news feed, to show you posts according to how important they are to you. Or, how important Instagram's new algorithm perceives them to be to you.
Importance is basically calculated by tracking how often you engage with another user. So if your brother (whom you interact with often) posted a picture 3 hours ago that got 9 likes and 1 comment, it will be ranked higher than the post by Will Smith (who you follow, but rarely interact with) from 20 minutes ago that already has thousands of comments and likes.
---
How can you make sure that your followers see what you post on Instagram?
Get followers to engage with your posts regularly so Instagram's algorithms take notice

Get followers to press "Turn On Post Notifications," which is found through the 3 dots on the top right side of your pictures.

Educate followers about the new algorithmic changes



---
#2. Instagram Now Allows CTAs On Business Profiles
Instagram is relatively new to the advertising world, so the functionality of their marketing options is the frontier. As of now, you can advertise in the form of videos, or pictures. How your ad will work depends on which type of media you choose to use.
If you use a photo advertisement on Instagram, Instagram will allow you to include a call-to-action (CTA) with the picture. But what if the viewer clicks through to your Instagram profile, instead of following your CTA? In situations like this, Instagram will now display your CTA on your profile to these users as well, which is a nice catch-all.
As the advertiser, you will be able to control the text of your CTA. For example, if you're goal is to educate prospective customers about what you do, you might use "Learn More" as your Instagram CTA. However, this CTA functionality is not an option for video advertisements yet.
#3. Views (Not Likes) Are Now The Go-To Metric For Videos
That's right: the amount of times that your videos have been watched is now public information. Now, "views" are being substituted for the number of "likes" that your video has received as the touchstone metric displayed in the bottom right corner of your post. However, Instagram users will still be able to see the number of likes the video has received simply by clicking the "views" button.
What does this mean for marketers? It means that important information about your engagement levels is now public access! This is all the more reason to advertise with high-quality content!
#4. Video Length Has Increased
Remember when Instagram rolled out its brand new video capability to compete with Snapchat? Well, now these videos can be much longer than the original 15 seconds. Now, Instagram users can post videos that are a full minute long! The footage that you post is also subject to the same filters and editing tools that you've always used for your photos.
What does this mean for you? It means that you can share your content more efficiently. It will also allow you to repurpose video content that you shared on Facebook, or even snapchat, for Instagram. Depending on your needs, this could save you a lot of time and effort (not to mention money).
Need Help Managing Your Social Media?
We're here to help! Get in touch with us today to find out how we can help you leverage your social media presence to get more business!