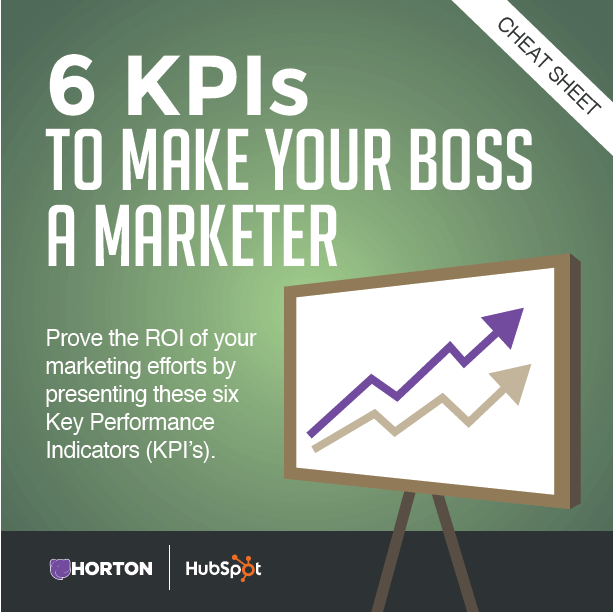 6 KPIs To Make Your Boss A Marketer
---
Marketing KPIs are what's standing between you and a successful marketing campaign. Well, not really but it's easy to see how the argument could be made. KPI stands for Key Performance Indicator, and it encompasses a variety of metrics that your business can use to see how well you're doing in your marketing campaigns.
So how do you prove your campaigns are working and creating a beneficial return? What do you have to show for all of your hard work?
In this free, 10-page guide, you will learn about the six critical marketing KPIs your boss actually wants to know.