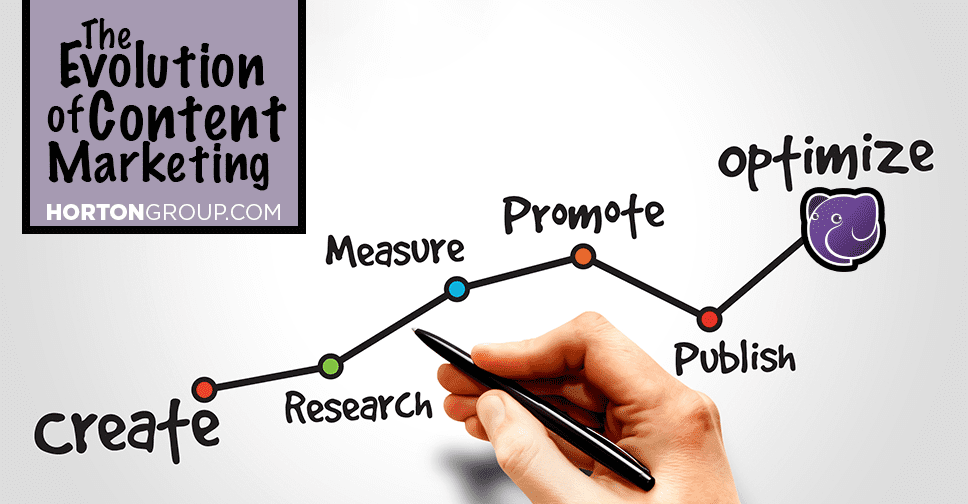 The Evolution of Content Marketing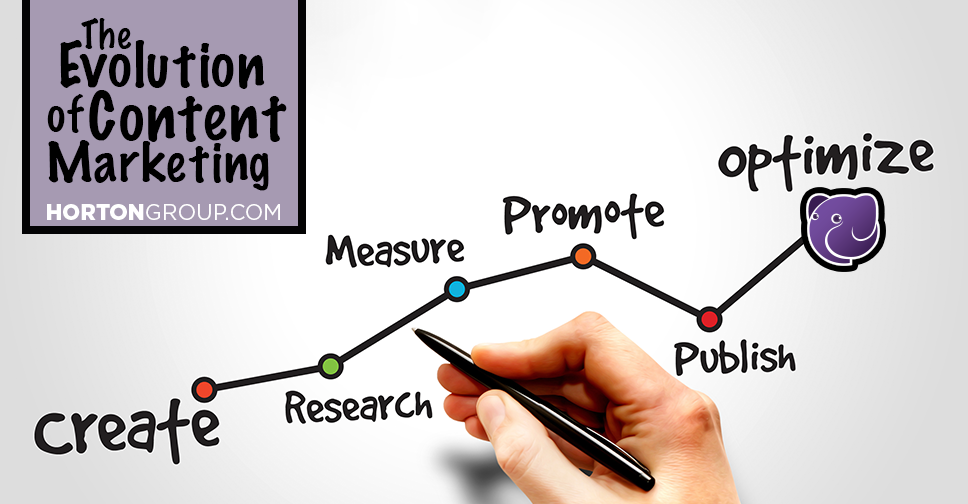 In 2015, the vast majority of companies understand the value of content marketing, and its not hard to see why. Content marketing costs 62% less than traditional marketing and generates 3X more leads.
While the process of content marketing has certainly evolved over time, some assume content marketing has only been around for a short while. The truth is, businesses have been marketing with content for centuries. Join us as we go through the history of content marketing from its inception to present day.
The Godfather of Content Marketing
You may be surprised to learn that Benjamin Franklin was the first ever content marketer. He operated a letterpress and published a newspaper called the Philadelphia Gazette. To promote his printing business, Franklin began publishing Poor Richard's Almanac, a piece of content that came out annually from 1732 to 1758.
Almanacks were extremely popular back during colonial times and contained weather forecasts, household tips, puzzles and other amusements. One of the nuggets from Franklins popular almanac was a friend in need is a friend indeed.
Furrow Magazine
In 1885, John Deere released its Furrow Magazine to help promote the companys farming products. The magazine has evolved over time, from an advertorial, to a journal with farming hints, to now being a magazine that helps farmers run their businesses. It is still being published and has a 1.5 million circulation in 40 countries and 12 different languages.
Jell-O Recipe Book
Not too long after, Jello began its first content marketing initiative with a recipe book in 1904. It was chock full of recipes on how to make things with Jell-O. The recipe book was free and contributed to over $1 million in sales within two years of publication.
Modern Content Marketing
So where are we today? Well, while the idea of content marketing hasnt changed much in the past few hundred years, there are now processes, courses and entire departments devoted to content marketing.
Consumer apathy to marketing messages has no doubt led to the mass adoption of content marketing by small business and enterprise alike. More than ever, businesses must provide valuable customer experiences to attract, engage and close customers.
Ready to begin your dive into content marketing? Inspire your own content marketing by these great content marketing examples from some of the best in the business:
The Lego Movie (They should have won an Oscar)
Airbnbs Neighborhood Guides
Start Your Journey into Content Marketing
Not all brands will do content marketing, but all successful brands will, says Robert Rose, Chief Strategy Officer for the Content Marketing Institute. Will you be one of them?
Get started with content marketing services today by contacting Horton Group at (615) 292-8642. Our inbound marketing professionals can help you establish and implement a content marketing strategy that will help grow your business.
{{cta('ea001fe4-423e-404f-a30d-4adf232e33ce')}}