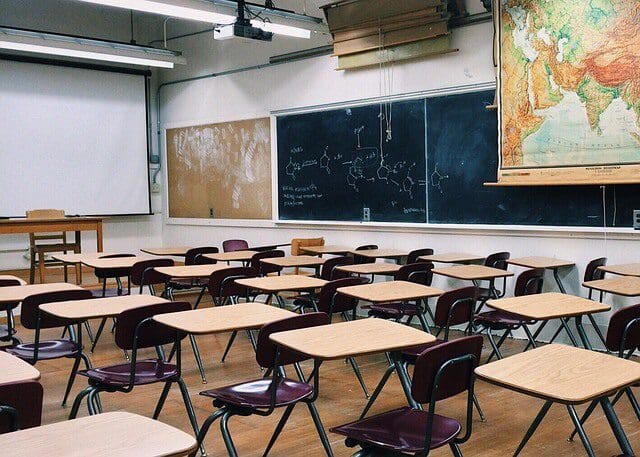 Designing An Education Website That Works
Pretty much everyone in higher education has accepted that the world is a different place when it comes to admissions, marketing, and website design. Competition for funding and for students is fierce, to put it mildly. To leverage the talent of their admissions teams, the most successful colleges recognize the need for excellent marketing and branding.
In many cases, it begins with creating a website that does it right. And now we'll let you in on a little secret: higher education isn't the only sector that needs to knock it out of the park.
Education Marketing Isn't Just About Higher Ed
What may come as a surprise, however, is that higher education isn't the only place where competition for students, faculty, and engagement is intense. Private schools, K-12 public school districts, and other learning institutions are all competing for a finite pool of students and dollars.
To succeed in a highly competitive market, educational organizations need to work incredibly hard to stay on top of their brand, image, and messaging. In order for institutions of higher education and for schools and organizations to matriculate the right mix of students, retain the brightest and most promising recruits, foster engaged alumni, nurture family members, work in partnership with the community, and attract talented faculty and staff members, they need websites that are sophisticated enough to speak to an incredible variety of constituents.
In the university setting and within larger school districts, such as Metro Nashville Public Schools (MNPS), it's not at all uncommon for high-performing marketing and communications departments to act as an in-house agency, keeping the wheels turning on a day-to-day basis by publishing to social media, responding to interactions, connecting with key influencers, developing glossy alumni magazines, sending targeted messages to parents, creating content, and organizing events for community stakeholders.
Despite their sophistication, however, many of the best universities and other learning institutions rely on the expertise of digital marketing agencies to help set strategic direction, develop a brand, create a digital framework, and design an incredible website.
Educational Institutions Need in a Website
Prospective students and parents rely on the internet and social media as a primary source of research. This means that traditional marketing efforts like direct mail, radio, TV, and print aren't as effective as they once were. And for school districts, an increasing emphasis on school choice and competition from charter schools means that managing and maintaining a website that speaks to its constituents is key. In other words website design is of critical importance.
More and more people are conducting school searches online. Consider this: more Google searches take place on mobile devices than on computers in 10 countries including the U.S. and Japan (HubSpot). It only makes sense to design a website that's responsive, supports a great user experience, and is easy for busy marketing departments to update and maintain. Not only that, but great website development and website design that focuses on user experience provides the perfect foundation for a comprehensive inbound marketing strategy to help schools attract, convert, and delight leads.
5 Examples of Great Education Website Design
Bucknell University
Located Lewisburg, PA, a quiet town just north of Harrisburg along the Susquehanna River, Bucknell University's website is bold, mobile first, and full of student and community-centered stories. It's equal parts inviting and informative. But there's a TON of information.
And here's where it gets interesting:
Users are encouraged to customize the page by turning specific content sections on or off so that when they return to the site, it shows them only the information that's most relevant to them. What a brilliant way to ensure that the diverse audiences that colleges need to address are seeing exactly the content they need and want. Talk about a personalized user experience!
Drexel University
In a city that boasts major players like the University of Pennsylvania and Temple University, Drexel University needed to make sure it didn't get lost in Philadelphia's academic hustle and shuffle.
And they succeeded with their beautifully branded website that features stunning photography, tasteful colors, and compelling content. The website effortlessly reflects the look and feel of the university's newly-renovated West Philadelphia campus.
Metro Nashville Public Schools
Looking to boost enrollment, encourage city-wide recognition and to compete with popular private schools, charter schools, and neighboring school districts, MNPS needed a website that reflected the diversity of its student body, the commitment of its staff, and the district's focus on the future. Most importantly, they needed a website that students and parents could access and navigate easily via mobile, as a majority of their users rely on phones for internet access.
The site's Quick Links and Upcoming Events sections deliver targeted information quickly. Meanwhile, the social media feed provides up-to-the-minute updates such as school cancellations, closings, and other alerts.
Bronx Charter School for the Arts
Wow. This website for the Bronx Charter School for the Arts just makes you want to be a kid again, doesn't it? The gorgeous typography, simplicity, and clarity basically beg users to scroll through and see what those crafty kids are up to.
Skillshare
Skillshare is an online community where professionals can find, take, or teach classes. The courses, led by industry professionals, are designed to help people sharpen talents and deepen understanding. According to the organization, "We started Skillshare to close the professional skills gap and provide universal access to high-quality learning. By teaching the skills needed in tomorrow's world, Skillshare empowers people to advance their careers, improve their lives, and pursue the work they love."
The website features clear CTAs, a clean design, and targeted content.
For more information on website design and inbound marketing for higher education and other educational institutions, contact Horton Group!