3 Tips to Attract Business Online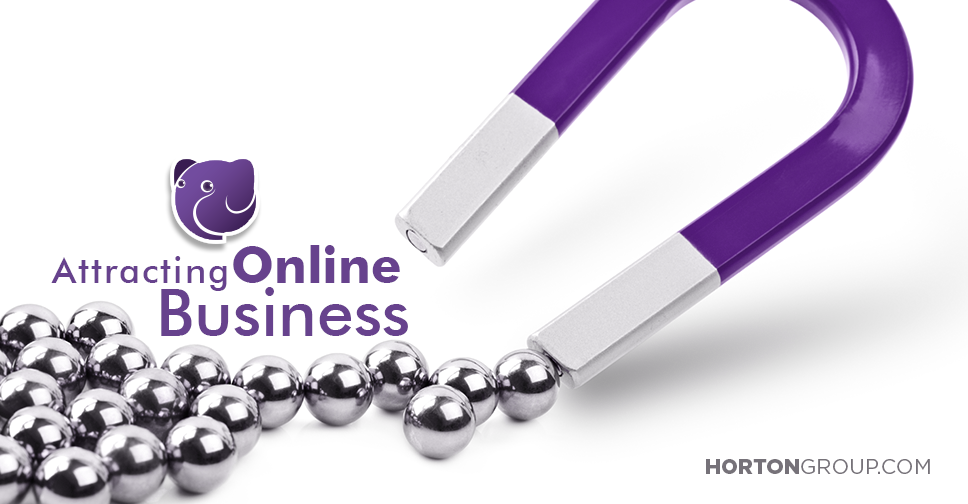 Running a small business is no small task. There are almost 28 million small businesses in the U.S., employing around 50% of the nations workforce. Small businesses are a HUGE part of our economy, and an important foundation of many local communities. In other words: America needs small business.
But theres help. Businesses like Kabbage, a provider of small business loans, offers loans ranging from $2,000 to $100,000. Their application process takes under 8 minutes, and could be a useful tool in finding the capital you need to start your own business.
Still, starting a small business isn't easy. Many fail within the first year, due largely to poor sales, poor growth, or low customer retention. These problems are only exacerbated by competing big businesses, who are often able to offer lower prices, provide faster turnaround, and spend more on marketing and advertising.
So what can a small business do to maintain a competitive edge against big name companies? While the answer may vary by industry, using inbound marketing techniques can help increase profits across the board.
Inbound Marketing
Whenever you create and share content that is targeted at your prospective client base, you are using the Inbound Methodology. The basic idea is to create some kind of content that has value (entertainment, information, instruction, etc) that a prospective client would be interested in. Theyll find and consume that content and then enter into a sales funnel that leads them directly to your product or service.
Thats why its called inbound marketing, because the clients are coming to you.
This is an invaluable methodology in the digital age, especially when a small business is looking to market themselves without breaking the bank. Here are three tips on how to create and distribute content to your core audience.
1.Social Media
Social media is a great way to engage prospective clients on the Internet. Creating a Facebook page and Twitter account will give you a voice and give your audience a platform to engage you in everyday conversations.
A great basic posting schedule is to make 3 -5 posts per week. You should post links to relevant articles and information that your clients would find interesting and helpful, but also post links back to your site about 30% of the time. That way you'll create a resource of information that mixes in direct links back to your product. These efforts can even increase with the use of targeted posts and creative hashtags.
2.Blogging
You hold a special relationship with your clients. You are the expert on the products and services you offer. You fill a certain set of needs every day, and consequently, you have learned a lot through your experience.
Now put yourself in the shoes of your customers. Do they want to work with amateurs or experts? Experts, of course. So in what ways are you signalling to them that you are the expert in the industry?
This is what blogging is all about.
No matter what industry your small business is in, a blog is a great way to show your expertise in a way that sets you apart from the competition.
3. Incentives
These are a little trickier, and depending on your industry incentives may look a little different. For example, if you run a software security company, you can attract a lot of business by offering white papers. White papers are, basically, informative reports on a given subject. Your software security company may for example, create a white paper that details the history of cyber attacks while providing simple tips on how to be safe on the Internet.
Or, if you run a lawn care business, you might want to offer a simple contest to your prospective clients. Perhaps a small discount on a service, or a special add on when they purchase a qualifying set of purchases.
These techniques arent new, but when used as inbound marketing techniques, they begin to serve a dual purpose. In order for a potential client to download the whitepaper or take part in the contest, you should ask that the provide some basic contact information. That way you can add these users to your contact base as persons interested in your product or services.
It might seem overwhelming, but attracting customers to your business with inbound techniques doesn't have to be a struggle. If you have questions on how inbound marketing can grow your business, attract new customers, or increase awareness for your company or brand, then contact Horton Group today.
{{cta('ea001fe4-423e-404f-a30d-4adf232e33ce')}}