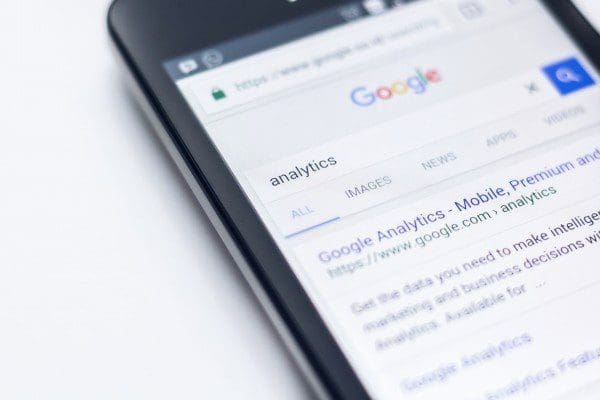 What Is HubSpot? (And, Is HubSpot Right For Your Business?)
HubSpot is an easy-to-use, yet sophisticated, marketing automation tool that acts as the glue to all of your inbound marketing efforts. HubSpot is your go-to digital assistant and analyst for inbound marketing, content marketing, social engagement, and sales.
HubSpot's stated goal is to help companies attract visitors, convert leads, and close customers. Right about now you may be thinking: "Of course they're going to tell me HubSpot's great! They're a Certified Agency Partners!" And you're right, we're biased, but we really do think HubSpot is a pretty nifty tool. Here's the thing, though: we chose to become HubSpot partners after careful consideration of our options. We were, and still are, impressed by the platform's incredible array of tools and resources, it's emphasis on generating quality content, the client-first approach, second-to-none support, and by the fact that the company's growth rests on your growth. We're all in it together.
So here's how HubSpot does it:
Education: The HubSpot Academy
HubSpot is inbound marketing and inbound marketing is a methodology. HubSpot alone won't make your website sing or your inbox overflow with new sales qualified leads. HubSpot and old-fashioned marketing know-how (with a modern twist) are what it takes to succeed in inbound. Fortunately, HubSpot offers the functionality and the tools your business needs to get to level-up. To fully experience the benefits of these tools, however, it's vitally important to learn more about the inbound methodology.
Fortunately, HubSpot Academy offers free educational resources ranging from training videos to online certifications to practicums in inbound, email marketing, inbound sales, content marketing, growth driven design, and more. Organizations that get the best results out of HubSpot attain them because they practice a variety of sound inbound marketing strategies.
The classes are free and range in intensity from 2- to 15 hours. Led by the enthusiastic and driven HubSpot team members, the classes are a fun way to learn more about inbound marketing best practices.
HubSpot Websites
If you choose to host your website on HubSpot, you and your visitors will appreciate the beautiful templates, mobile optimization, and personalized content for individual visitors. If you're game, you can create new pages from scratch using drag-and-drop functionality or you can choose ready-made and conversion-friendly templates. Simply plug in your content, add CTAs, develop your contact forms and you're good to go.
HubSpot is devoted to user experience and customization. The company's websites encourage developers to tailor content for individuals buyers as they progress along the attract, convert, close, and delight stages of the inbound journey.
Not an SEO guru? Not a problem, you can take advantage of the built-in SEO recommendations to optimize your pages for search. All HubSpot websites are secured with SSL certification. Your site is also mobile optimized and responsive (pages will automatically adjust depending on the devices your visitors are using) from the get-go.
If you're not interested in using HubSpot's website templates, no worries, the software can be installed on your existing site or you can develop a brand new HubSpot-compatible Squarespace, WordPress, Drupal, or custom website that accommodates the dynamic tool.
HubSpot is Your Very Own SEO Expert
Or, if you will: smarketing. SEO used to be king, but now content proudly wears that particular crown. SEO just isn't enough. That said, it's an incredibly important piece of your inbound marketing success. HubSpot will help you improve your organic search engine rankings by optimizing your site for SEO. From planning your keyword strategy to getting real-time SEO tips (like adding internal links or optimizing your titles) to analyzing your search traffic and comparing your results against your competitors, HubSpot takes care of it.
Analytics: Teaching You How to Market Smarter
HubSpot's analytics tools help you measure your marketing funnel from lead acquisition to sealing the deal. The software allows you to break down reports, discover trends, and better understand your visitors' online behaviors. Grab details on overall site performance or on a page-by-page basis. The choice is yours. Analytics help you determine what's working, and what isn't, so you can implement A/B testing to improve performance and increase conversions. Finally, detailed revenue reporting helps you determine the overall ROI of your inbound marketing strategies.
Making Social Media Easier
Inbound marketing is a lot of work. We totally get it. But it's work worth doing. Fortunately, so says HubSpot, you can "Easily share blog posts, landing pages, and other content with the same tool you use to build your marketing campaigns. Manually publish content directly to LinkedIn, Facebook, Twitter, and more, or connect your social accounts to your blog and automatically share new content as it gets published. Schedule content for later, and get suggestions for the best times to post so you can get your content in front of your followers at exactly the right moment."
The social media tools also help you engage your audience and figure out how your social presence connects with your overall marketing strategies.
Blogging Takes Center Stage
Here's an area where HubSpot really shines. Make the most of your content marketing efforts by creating high-quality content that your readers want to read. If you write content that people are looking for, they're going to find you and your rankings will improve. It's as simple as that.
Check out this post from Horton client Canopy South Capital Management. The topic — top real estate investment strategies for 2017 — is clear, timely, Nashville-focused, and addresses a direct reader question. It's the kind of useful content search engines and readers alike love.
When you compose in HubSpot, you'll appreciate the as-you-type keyword suggestions and a content strategy tool that helps you prioritize blog topics to more effectively drive search engine traffic. HubSpot also helps you insert SEO-optimized images, format headers, add links. You can preview posts, insert personalized calls-to-action, make edits, and share with abandon.