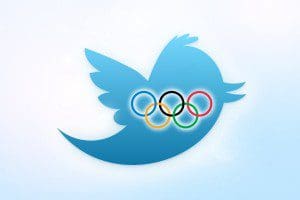 Twitter Tools – Wife vs. Husband Twitter Olympics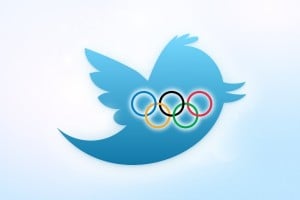 Greg and Judy Dwyer had long been competitive, from the first meeting, through the dating years, the wedding and now the marriage contract. Both were extreme athletes, great cooks, talented musicians and outstanding scholars. So it was no surprise to their friends when they decided to sponsor their very own Dwyer Home Olympics. And what better way to advertise, promote and share information over the Inaugural Dwyer Home Olympics than on Twitter.
Take a look at their different strategies for advertising and broadcasting the competition. They used a variety of supplements and tools to completely optimize their Twitter campaigns:
First Judy
1. Commun.itManage Your Community Efficiently Commun.it helps cultivate followers on Twitter and make important connections by better defining your businesses target audiences. Judy used it to look into her most up-to-date feed and organize her followers into three groups:
Influencers
Top supporters, and
Engaged Twitter Users
In this way Judy was able to focus on not only influential users but people who had previously shared her content.
Greg used:
2. InboxQFind Questions People are Asking Because a lot of chatter and tweets are whisking through the Internet at mercurial speeds every second, questions that go unanswered become opportunities that have gone to waste. Even worse, Twitter does not have a proper function to track down these questions.
The good news, Greg was able to incorporate inboxQ with his Twitter campaign to find the pertinent questions people are asking about his Olympic hopes and dreamskeeping abreast trending issues, listening and replying to common questions with relevant and informative posts is crucial.
Greg also utilized:
3. Tweriod + BufferFind the Best Time to Tweet Tweriod is a pretty straightforward Twitter toolit analyzes Gregs tweets in addition to his followers tweets to give him a breakdown of the most popular times to tweet on a weekly and daily basis, achieving the highest visibility for his content.
As a supplement to Tweriod, Buffer allows Greg to simply login to his Buffer account and set a schedule that will automatically send out Tweets based off Tweriod suggestions.
By analyzing and finding out the best time to tweet with Tweriod and creating a schedule with Buffer, Greg can be certain that his future tweets are fully optimized, reaching more people and promoting his unique content.
Judy countered with:
4. ClickToTweetCustomize and Maximize Your Visibility This tool lets Judy create and preload customized tweets that she wants her readers to share.
She can use ClickToTweet to increase her very own Dwyer Olympics websites visibility as it makes content more shareable. When a user clicks the link, her preloaded message will automatically be added to her Twitter status box. They then can click to tweet and her message will be out there for the masses to read, retweet and follow.
Together they both stumbled upon Brandfluencers:
5. BrandfluencersFind Influencers Who Tweet Your Blog – Easy to use and implement, Brandfluencers will identify users who have referred the most unique visitors and page views to a blog via Twitter. Brandfluencers is a plugin that works with Google Analytics capable of generating valuable user reports.
By knowing who drives the most traffic and page views to their website, the Dwyers can focus on continuing to build relationships with fans.
The Dwyers can also use this application to connect with users, show their appreciation and thank them for sharing content.
Once all was said and done the Dwyer Olympics didnt really prove anything except that when it comes to finding the best tools to supplement Twitter, both Greg and Judy were equally matched. In the true sense of marital collaboration and partnership, the Dwyers have taken their combined knowledge and now both Tweet with the same finesse and savvy!