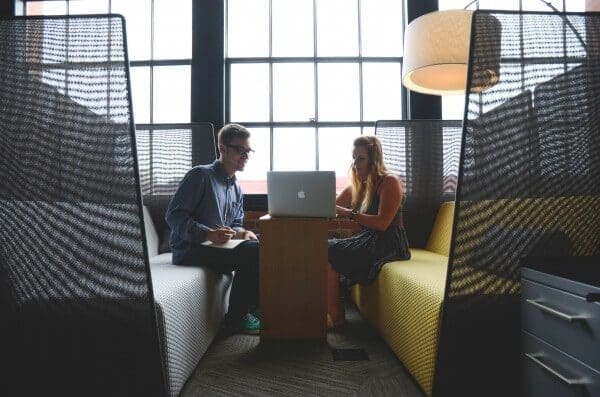 Team Member Spotlight: Meet Paige Allen
Paige Allen, Horton Group's Creative Strategy and Business Development Lead, joined the crew in August, jumping right into the mix by putting her account and project management skills, social media prowess, and business development experience to immediate use.
"I am excited to be leading creative strategy as well as business and operational development for Horton. As far as how we approach creative and scope of vision, I'm providing support to our sales, project management, and technical teams, " said Paige recently. "Clients can expect well-thought proposals and pitch decks as well as a better understanding of our products and services — and all the things that we can truly offer to our clients as experts in our field and as a digital agency."
Clients can also look forward to working with Paige to develop results-driven and comprehensive inbound marketing campaigns, responsive websites, and creative social media strategies.
On the business and operational development front, Paige will be analyzing how Horton Group does things from the moment clients come through the door, to when they sign on, through production. In her role, she will help the team optimize relationships with clients and figure out where the procedures can be streamlined to better serve the client.
"What's really exciting for me is the opportunity for growth within the agency. There's a huge amount of untapped potential and I think Horton has the expertise to become a popular brand not just in Nashville and Fort. Myers, but throughout the entire South."
---
To get a first look at our new office location, and hear the latest Horton Group news, check out this quarter's Newsletter.
---
After meeting Horton Group owner, Ned Horton, several years ago, Paige was impressed with his passion and dedication to the Nashville community. Upon discovering that her position at Asurion was being relocated to Orlando, Ned was the first person Paige contacted. "Ned was a huge selling point. He's been so impactful in the community and I think that Horton Group has that same potential to be a leader in the Nashville digital space."
Paige joins the team after stints at American Express, Lonely Planet, and Asurion. A Nashville native, she holds a degree in public policy studies and political science from Vanderbilt University. An accomplished singer, Paige is a member of the Metro Nashville Chorus and looks forward to competing internationally at the MGM Grand Hotel in Las Vegas in October.