Just Call It, "The Acme!"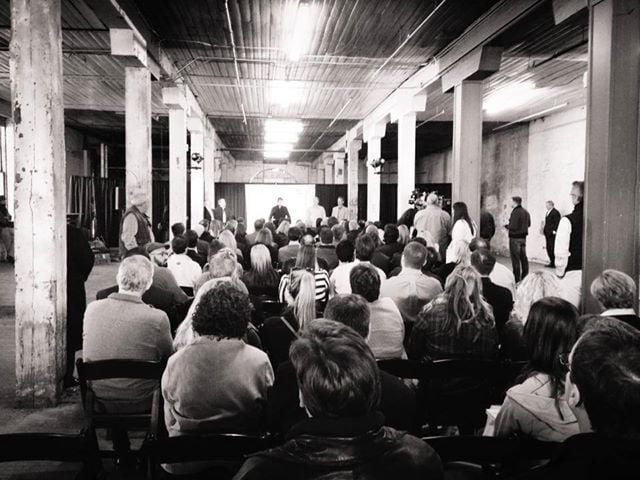 We were excited to get the invite from our friends Storme Warren, host of Headline Country on GAC and Sirius XM the Highway, and Tom Morales, founder of TomKats catering company, as they announced the opening of the new ACME Food and Spirits Nashville on Lower Broadway today. The dynamic team consists of Tom Morales, Former CEO of CMA Steve Moore, philanthropists and founder of Crocs George Boedecker, Nancy Russell PR guru for Loretta Lynn and Alan Jackson, and country superstar Alan Jackson. The Honorable Mayor Carl Dean also joined in on the announcement.
This is a really exciting day for Nashville, Lower Broadway, Music City, and everyone involved, said Storme. To see this building get life again is huge.
The historic ACME Farm Supply building is remembered for its routine dog-dipping on Saturdays and the unchanged interior that has remained the same throughout the years. One of the key architectural goals during the renovation is to preserve the authenticity of the structure, from its well-worn floors and massive rough-hewn wooden beams to its multi-colored painted walls and ultra-high ceilings.
As for now, the plans call for Acme Food and Spirits Nashville, or The ACME, to feature a fast, casual dining concept on the first floor. It will focus mainly on lunch and provide the same menu at 2a.m. that is found at 11a.m. The second floor will be more of a vintage bar and lounge with a TV, vintage games, couches, and shuffleboard. The third floor will be the largest single-floor music venue on Lower Broad, and will be available to rent for large events.
With so many exciting things happening downtown, we can't wait to see how ACME will change the dynamic of Lower Broadway and open up a whole new entertainment venue in Nashville. The team plans on having a hard-hat walk through of the building during construction so the public can view the ongoing renovations to the historic building. The restaurant is set to open in June 2014.