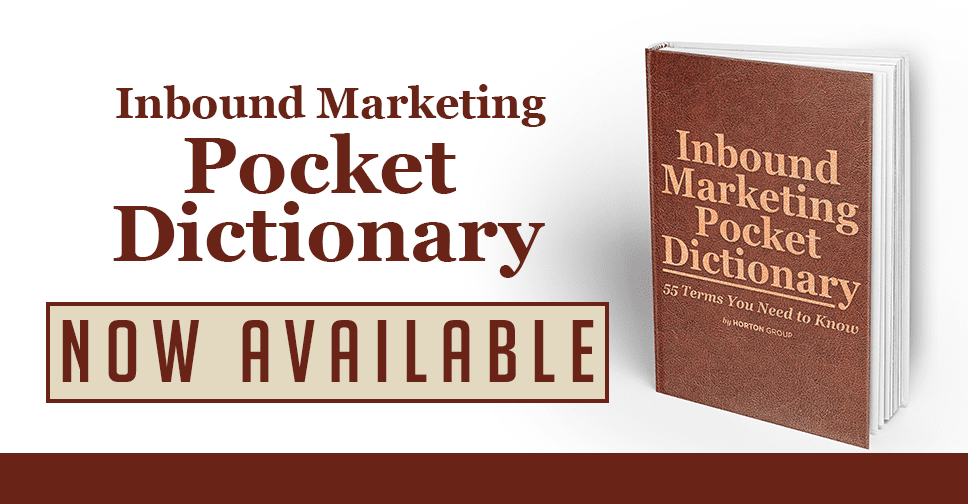 Inbound Marketing Pocket Dictionary Now Available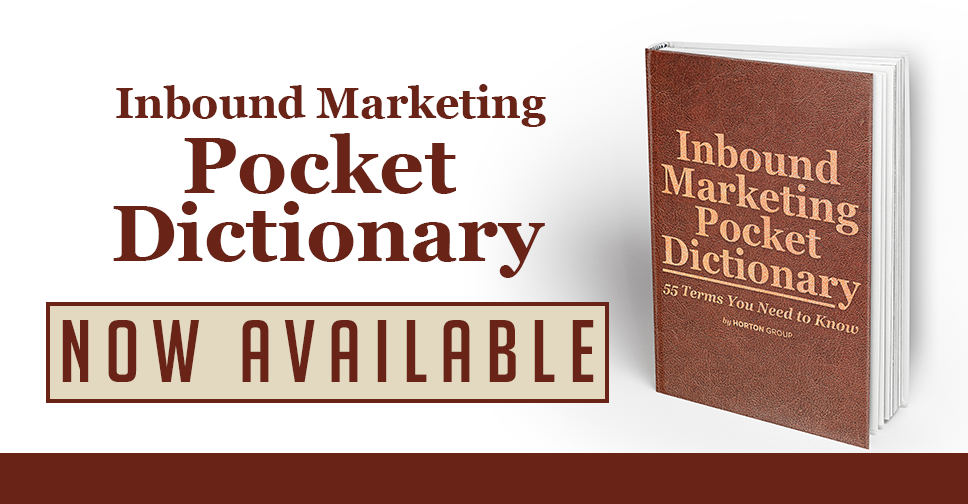 Horton Group, a Nashville based marketing and web design firm, has released the new Inbound Marketing Pocket Dictionary to help educate businesses on the paradigm shift in the marketing industry. With marketers desperate for better lead generation and measurable ROI, inbound marketing offers a way to generate 54 percent more leads than traditional paid marketing.
Inbound marketing holds promise that businesses and organizations adamantly seek, but affronts with the non-traditional focus and learning curve of new technology and terminology.
"Inbound marketing is the future of the marketing industry." said Jordan Ridge, Inbound Strategist and Project Manager at Horton Group. "Most of our clients recognize the need for a change in their marketing strategies, but the breadth of new terminology often overwhelms or dissuades from starting toward such a huge change. With the Inbound Marketing Pocket Dictionary, we wanted to create the perfect first step in the journey toward inbound marketing."
The Inbound Marketing Pocket Dictionary includes 55 need-to-know terms, defined and explained in four distinct chapters:
Inbound Marketing
Web Development/Design
Search Engine Optimization
Social Media
As an alternative to the interruptive, "megaphone" style of traditional marketing tactics, inbound marketing posits that the best marketing strategies are customer-centric and educational, "magnetic" efforts. Using the powerful influence of social media, blogging, content creation and email marketing, Horton Group believes inbound marketing is the answer to gaining not only more website traffic, but the right traffic, generating better prospects that become active and promotional customers.
Horton Group offers inbound marketing services as part of its agency solutions, which includes web development, design, mobile, SEO, content marketing, social media and others. The agency partners with brands to market their business online through tailored marketing strategies.
About Horton Group
Horton Group is a digital marketing agency based in Nashville, TN. The agency provides a full suite of of digital marketing solutions, from inbound marketing to website design and development. Horton Group has extensive experience working with clients from various industries, including nationally recognized brands. Learn more by visiting hortongroup.com.