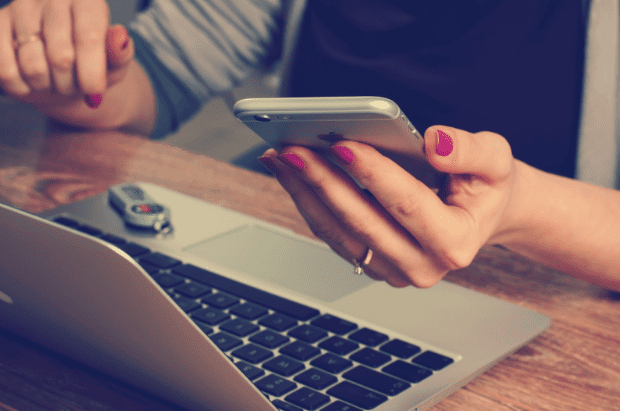 How to Attract Website Visitors with Inbound Marketing
Phase 1 of the inbound methodology is Attract. In this phase, we are focused on getting visitors to our website. While you never want to skip any phase of the inbound methodology, this one is the most essential. Without visitors, we have no one to convert, close or delight.
Marketers use various tactics to attract new website traffic. Some of the most commons tactics in this stage of your inbound marketing strategy include blogging, SEO, and social media marketing. Here we will cover each tactic as well as some tips and resources to help you get started.
---
Blogging
82% of marketers who blog daily acquired a customer with their blog, according to HubSpot. Blogging is great way to get new users to your website. By creating more indexable pages, you increase the likelihood of your website appearing in Google search results.
Here are some key inbound marketing strategy tips to ensure blogging success:
Treat each blog like a product. Give it the time and attention it deserves to be a quality piece of content your users will find useful and engaging.

Use information architecture. This includes using clear navigation, headers, categories and tags to organize your content in a way that provides the best user experience.

Focus on your audience. Listen to the needs of your audience, and write content that directly addresses their most pressing questions, concerns, and interests.
Use SEO keywords to attract new visitors. Research target keywords and include them throughout your post. We will discuss this more later on.
Include rich media. Try to produce original image and video content, rather than resorting to stock media, to develop a stronger, more personal connection with buyers.
Recommended blogging resources:
SEO
Organic traffic constitutes about 51% of all B2B and B2C traffic, according to BrightEdge, making SEO a necessary component of your inbound marketing strategy. Focus on optimizing your content for keywords related to your product or service, the challenges you are solving for customers, how your products can help them, and frequently asked questions.
Tips for optimizing your content for search engines include:
Optimize your titles, URLs and descriptions. You need a unique and meaningful title, compelling description and well-formatted URLs.
Keep your content fresh and useful.
Include your target keyword throughout the entirety of your page.
Use blog categories and tags to help search engines understand your content.
Link to internal pages to help group related content.
Recommended SEO resources:
Social Media Marketing
42% of marketers say Facebook is critical or important to their business, according HubSpot. Social media marketing is not only a great way to engage with buyers, it is also great for driving additional traffic to your business. Social media opens the door to reach new customers—not just those who know about your product or brand or are searching for related keywords. Syndicating quality content will lead to more and better qualified website traffic.
Here are some social media tips to get you started.
Analyze past content to improve future posts.
Use images to get your post noticed.
Create a social media channel plan. Consider persona, goal, tone and primary content type.

Create a social media calendar. This will help guide your posting efforts throughout the month, so you can focus more of your attention on engaging with your audience.
Be consistent with your content delivery.
Recommended social media marketing resources
Ready to learn more about inbound marketing strategy? Start with the basics by checking out our Beginner's Guide to Inbound Marketing ebook today! You will discover all the steps to the inbound methodology and specific strategies for executing on each phase. Enjoy!