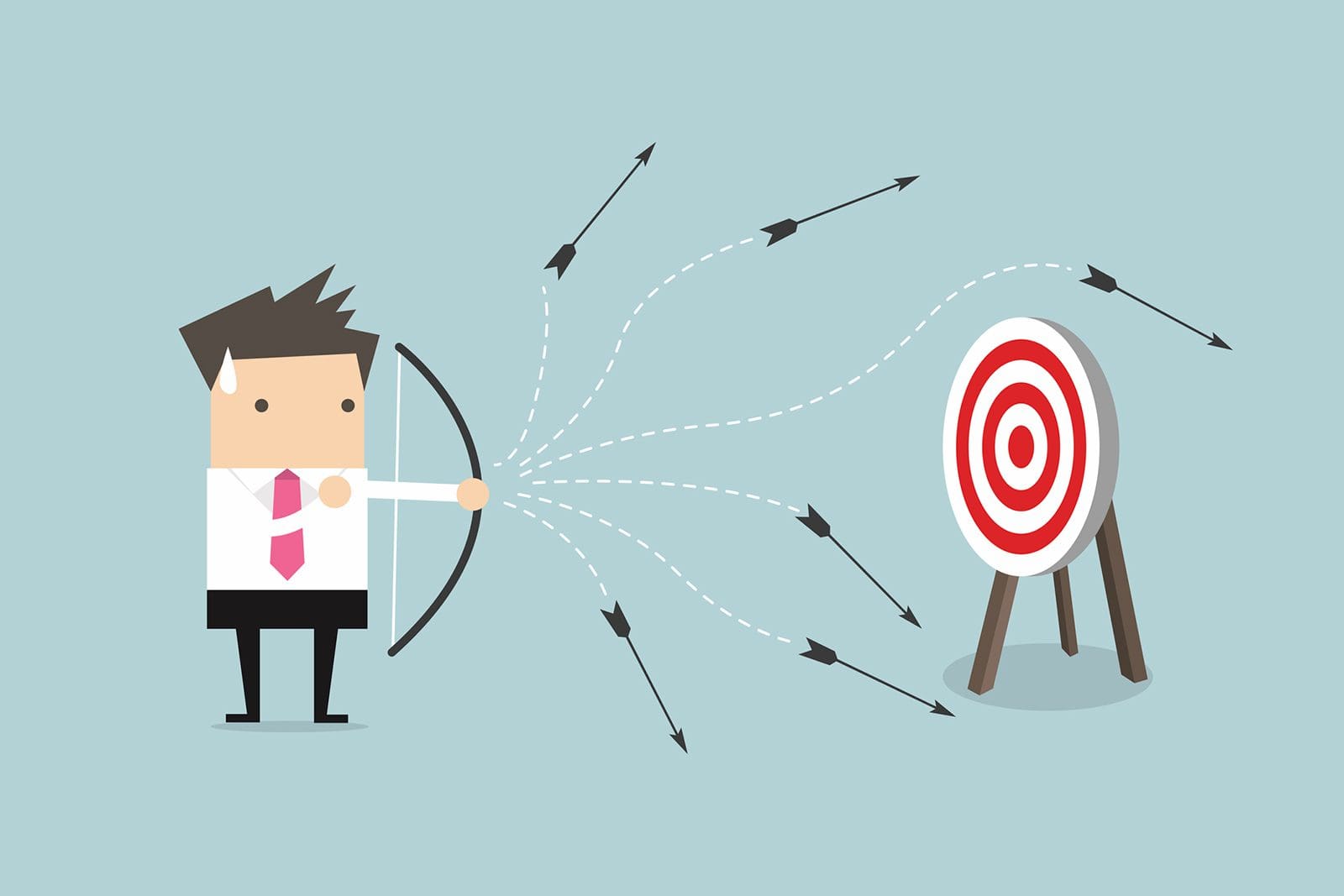 Don't Make These Marketing Mistakes in 2019!
The new year brings about new focus. Most businesses will utilize this time to assess and rebuild marketing strategies for continued growth in 2019. And, it should be done. The best way to get the most out of your marketing efforts is through the analysis of what is and isn't working. By cutting slower performing areas, you can focus on building up (or out) pieces of your plan that perform.

Every year you can expect to find some advancements in the technology available to get your word out. Social platforms, content offers, SEO, and websites are key contributors. You don't want to make these marketing mistakes in 2019.
Not Knowing Your Target Audience
Knowing your buyer persona is the first step in creating a successful business. If you have failed to complete research, it's going to be challenging to move forward with any of the additional suggestions we've highlighted below. Ideally, your product will appeal to everyone, but the chances of that are highly unlikely. You need to tailor your focus to build a tribe of consumers who are passionate enough about your product they share your story for you. The only way to make that meaningful connection is through research. Build your target buyer persona by finding out their:
Age
Gender
Family dynamics
Career
Disposable income
Where they shop
At the end of the day, you are here to sell either a product or service. If you can iron out this information, you are on track for creating a winning strategy. Failure to identify your buyer persona won't help your return on your marketing investment. If you can identify this information, you are on track for creating a winning strategy.
Not Researching Your Competitors
Before we go any further, let's just say that researching your competitors isn't cheating. There is no point in reinventing the wheel if the wheel is already working. If you are entering into a market where there are already some pretty serious industry giants, you can analyze their content and strategy. Just don't copy their work. It's tacky and borderlines plagiarism. While researching go in with a plan and a focus. Try to see if they are participating in any of the following:
Ads
Blogging
Video content
Email campaigns
Ebooks
Contests
Check their platforms too. See where they are posting their content. Do they use all social platforms? If so, then you probably want to as well. You can dig a little deeper here. Some platforms work better than others. Check to see if they are posting a variation of the same content or do they happen to tailor some of their content differently for one or more? If so, that probably means this is where most of the engagement happens.
Not Having a Content Strategy
We've said it before, and we will keep saying it: content is king. It's hard to imagine a website, ebook, or blog post without the written word. SEO and the all-important keywords would not be achievable. Content provides your business with the chance to rank better on Google and to create an engaged audience. Which one is more important? Both. It's cyclical. You need SEO for your audience to find you, and you need an audience to boost your SEO. One can't exist without the other, and the way you bridge the two efforts is through content.
Rather than just throwing out content and seeing what will stick, draft a plan. Focus your attention on quarterly strategies where you tailor your content efforts to revolve around one message. One message is easier to digest for your audience, and you can do this through different content offers. Interested in what they are? We talk about them in our blog, 5 Powerful Content Marketing Strategies You Should Know.
Leaving Out Video
Video and inbound work together seamlessly. Videos are a versatile content offer that gives your audience an advanced preview of your business. With video, you can go a little deeper into your brand and give value to your message. It's one of the most influential tools. Here are quick facts to illustrate our point:
51.9% of marketers claim video has the best ROI
85% of people want to see more video content from the brands they love
69% of people have purchased a product after watching a video about it.
72% of consumers say they want to use videos to learn about products or services
83% of users would share a video with friends or family
So, exactly how does video influence engagement? 64% of people on social platforms prefer video over written content. That's pretty impressive and gives you a larger chance to get someone to click, view, and engage with your content. You can also use video to improve SEO. Through the use of video, you can showcase products and introduce your audience to your brand culture. Include a transcript and you've got the keywords for better ranking.
You Haven't Updated Your Website
An out-of-date website can really put a damper on your marketing efforts. If it doesn't have quick load times, the capacity to create lead flow, or is mobile responsive, your website is not ready for 2019. Let's take a look at a few attributes that are necessary. First, you need to have it become mobile responsive. In 2019, the online shopping conducted on a smartphone or tablet is going to increase. Your site needs to be ready to meet that demand. Second, your site needs to have fast load times. We are in the age of technological advancements, and it's becoming much easier to access the internet. Filling your website with HTML will slow it down. And, asking it to run with the same settings you implemented in 2007 won't be able to compete. Don't waste time. A DIY website might not save you any money. Invest in a custom-built site from professionals.
Knowing the different nuances of your website and content strategy is what we do best at Horton Group. Learn more about our inbound marketing and website design.