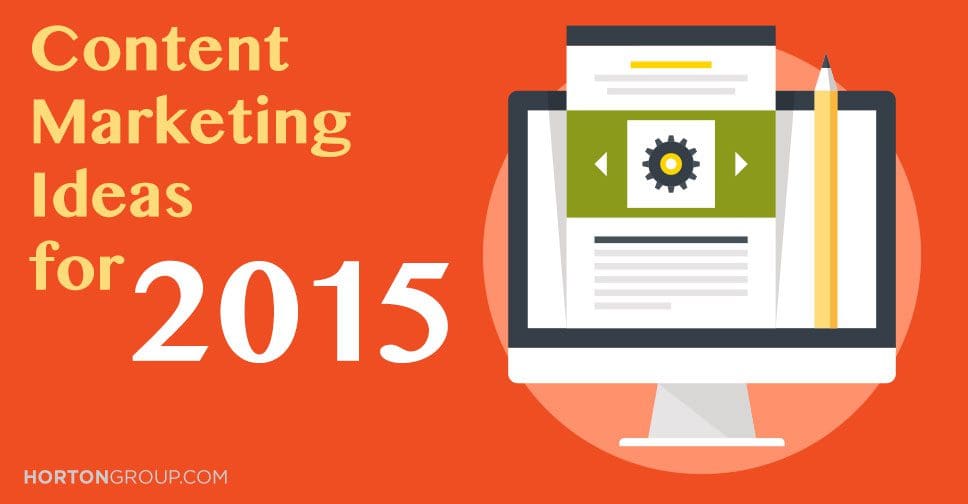 Content Marketing Ideas for 2015
For marketers, realizing you have no fresh content to display on your website, blog or social media platforms can be a nightmare. Creating fresh content on a daily basis sometimes feels like an overwhelming task to accomplish. If you can relate, here are four types of content you can use to display across every arsenal.
Remember: Everybody Loves
Raymond
Video
Todays society is obsessed with video. Live or not, we love to see gifs, vines, or watch youtube videos of pandas sneezing. Its a way for us to learn and see things that happen around us on a daily basis. Video is also a great tool for content marketers to use on their websites, in their blogs, or on social media. It has left still pictures in the dust like yesterdays news. Now misunderstand, pictures are still relevant and will never go obsolete but video has become the source of attention in 2015.
Videos are such a captivating tool to use because, as humans, we respond to certain elements in a video that pictures cannot offer. For example, the tone of a speaker in a video or the facial expressions somebody makes. We naturally respond to these elements and create a reaction. For marketers, videos are also easily shared if users like what they see. We have all seen viral videos become a hit sensation across the internet in a matter of minutes. From a marketing perspective, video can be used as content to connect with an audience.
Blog With A Purpose
In a society with mostly short attention spans, keeping people interested can be a daunting task. However, when the content the user is seeking is well written, and informative, they are more likely to stick around. Keep this in mind when writing blogs or e-books. Writing longer content that fully informs the user and offers a point of view keeps them engaged.
Another reason to write longer content is to help yourself out. SerpIQ found that writing longer content is actually helpful for SEO purposes. In fact, the top ten Google spots in a search query often include pages 2,000 words or longer. There are other factors that go into search rankings, such as page authority and relevance, but their study suggests creating content at least 1,500 words long is an excellent strategy.
Focus on User Interaction
Most consumers by now are typically fed up with stereotypical sales tactics. You can blame years of misleading product information for that. Because of this however, consumers tend to shy away from anything a brand is trying to tell them no matter how truthful it may be.
Consumers now lean on other consumers to gather information and insight into products they may be in the market for. Customer reviews are a great way to display how remarkable your products are without having to do any work at all. The best part is users who visit the product page on your website will trust what they are reading, making them more likely to buy. Another advantage for businesses, user generated content is free.
Create How-To-Guides
Whether or not you are doing a great job generating the first three types of content, the one thing businesses cannot ignore, is how-to-guides. Generally speaking, when consumers search the internet for information, they are trying to learn something new. Whether for a product or just for a relevant news story, How-to-guides can be a resourceful tool for marketers to use because it provides relevant, engaging information for new and returning visitors alike.
For more information on generating content for your business across these various platforms, check out our web design page.
{{cta('ea001fe4-423e-404f-a30d-4adf232e33ce')}}