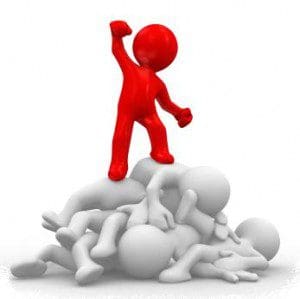 Business Web Design Tips: Rising Above the Competition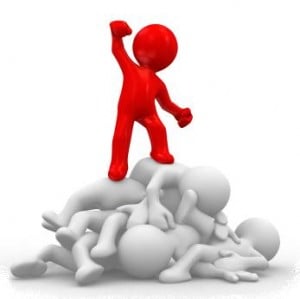 Whether you're contemplating putting your business on the Web for the first time or updating your existing website with a modern look, a well thought out business website design can help your business move ahead of the competition. If you want to build an effective website that resonates with your customers, you'll need to move beyond the basics by addressing many different areas including branding, voice, content, and usability.
The Importance of Branding
While adding a eye-catching logo to your website may seem obvious, online branding for businesses extends far beyond logo placement. Your business website may be an stand-alone entity, but it needs to incorporate the same branding elements used in your offline materials. For example, if your logo, stationary and brochures feature a teal and white color scheme and modern fonts, using a black background and script fonts with red highlights would be a grave branding mistake. If your company's existing branding is effective, use the logo and current branding as inspiration and build your site around these important elements. If your business lacks branding, your website design is a great place to set the stage for your entire branding strategy.
The Importance of Voice
Branding sets the tone of your business web design. For example, your design could look traditional, sophisticated or even playful based on branding and other stylistic choices. Now it's time to take that tone and give it a voice. Before you start writing content, you'll want to make sure to use a voice that fits your company. If you run an investment firm, you'll most likely want to use a different voice than a catering company or disc jockey service.
Consider the level of formality to use and whether or not to write in first, second, or third person voice. For sites requiring a formal voice, third person voice is a good choice. For less formal sites, second person voice is much more personal and can help draw readers in. After all, you're talking directly to them.
The Importance of Content
Web content includes everything from graphics and video, to the text that appears on the page. Most website visitors are looking for information, making text one of the most important parts of your overall business web design strategy. Not only must your text deliver useful, relevant information, it must also conform to basic grammar conventions. Spelling errors, typos, and careless writing reflect poorly on your company, while easy-to-read, error-free text adds credibility and shows that you care about details.
The Importance of Usability
In addition to designing a good-looking business website complete with branding, the right voice, and dozens of informative, well-written pages, it's important not to overlook usability. Usability is a term used to describe how easy a website is to use.
Have you ever visited a website:
That's frustrating to use?
Makes it hard to find what you're looking for?
Features huge blocks of tiny text, making it hard to read?
Takes forever to load?
The designers of those sites did a poor job in terms of usability.
With a professional business web design, branding, voice, content, and usability all work together to create an preferred user experience. As such, your website exudes credibility, resonates with visitors, delivers useful information and is easy to use. Move ahead of the competition by developing a online marketing strategy, which incorporates these important elements into your business' web design.
-Celeste Stewart