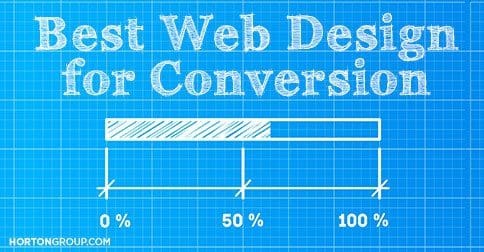 Best Web Design Practices for Lead Conversion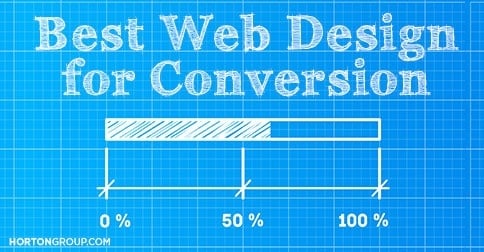 Theres a lot more to life than being really, really, ridiculously good looking, according to Derek from the 2001 comedy Zoolander.
Indeed, its common wisdom to never judge a book by its cover, yet we prioritize aesthetics in our daily lives. Whether its a romantic pursuit or retail purchase, we covet what looks best.
When it comes to your website, however, there should be more substance to it than aesthetic appeal.
Too many businesses focus on flashy, attractive websites without prioritizing how the user experience can result in lead generation. If your website does not convert visitors into leads and ultimately paying customers, is it fulfilling its full potential?
Design Principles that Improve the Conversion of Your Website
At Horton Group, we have years of experience implementing proven design practices that help brands grow their business online. Of course we want your website to look stunning, seamless and cutting-edge, but we also aim to turbocharge your web presence and end-user experience.
Focus on Navigation and Accessibility
Arguably, the basic foundation of web design is an intuitive, clear, and accessible conversion path. The easiest way to accomplish this is through an optimized menu navigation that highlights your most important pages. Even right and left-hand sidebars can contribute to a stable user experience. In general, simpler menu bars outperform extensive navigations with many options.
Look for Encapsulation, Contrast and Whitespace
If calls-to-action (CTAs) across your website arent driving tangible results, they probably werent created with conversion-centered design. To see your conversion rates soar, look for:
Encapsulate. By wrapping the most important elements of a web page, you demonstrate that its worthy of a visitors attention.

Contrast. Too many marketers focus on the button color of a CTA. Instead, focus on contrast. Similar to encapsulating important elements, contrasting colors demand attention.

Whitespace. Its tempting to cram things together. After all, you want to showcase everything your business has to offer, right? Whitespace allows peoples eyes to breathe, creating a delightful experience that permits your message and CTAs to sink-in.
When combined, encapsulation, contrast and whitespace create a simple yet tremendously powerful website experience.
Conversion Driven Design is Content-Centric
While it is certainly critical to consider the visual and emotional life of your website, strong content should always be a priority. After all, text is what informs visitors, creates a connection and drives action. Typography and text layout play a major role in the visual design of your website. This is why its critical to finalize content before any heavy-lifting design work is completed.
Invest in Better Website Design
While you want your website to be really, really ridiculously good looking, its equally important to ensure its really, really ridiculously functional and user-friendly.
At Horton Group, we have years of experience developing rich, vibrant websites while emphasizing best practices that yield conversion results. Contact us today to learn more.
{{cta('ea001fe4-423e-404f-a30d-4adf232e33ce')}}