Murfreesboro


SEO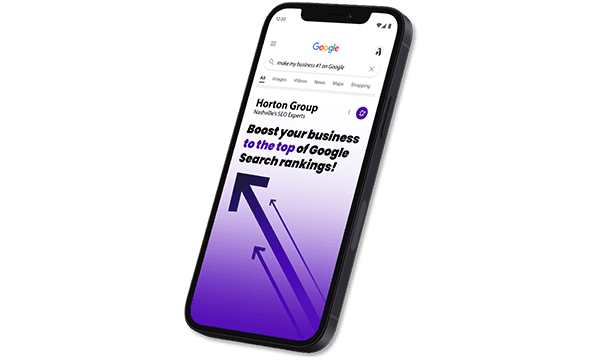 For Serious Business Owners, We Are Murfreesboro's SEO Agency.
Search engine optimization (SEO) is a strategic plan to increase your website's traffic through organic search queries. Search engines are constantly making updates and looking to provide the most relevant, highest-quality results they can find to their users. Horton Group's SEO experts have the knowledge and experience necessary to provide effective SEO services for your Murfreesboro website. The world of SEO marketing is constantly evolving. We'll make sure your SEO strategy evolves right along with it.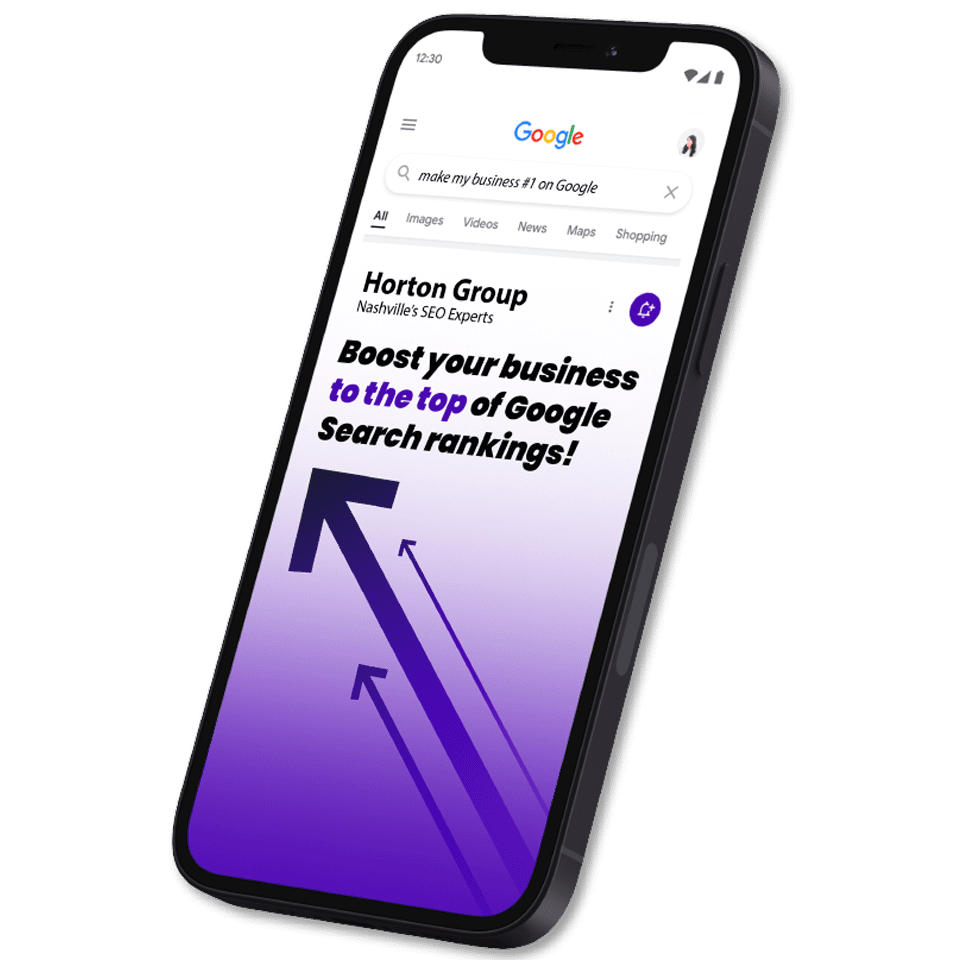 A Murfreesboro SEO firm that can get you more than an
increase in traffic, but an increase in relevant traffic.
It's no surprise that there's a direct link between how many visits your website receives and the amount of leads drawn from your online presence. However, not every visit to your website is equal. A well-designed SEO marketing strategy not only brings in more visitors, it brings in the right visitors. Local Murfreesboro internet users are more likely to use your services when compared to a large section of the internet-using public. What's the point in gaining a visitor that doesn't have a chance of using your goods or services? Horton Group is an SEO firm that knows how to get the right eyes on your content, and give you what you need to grow.
Local SEO Will Guide Your Customers to You
Customer habits are changing. Simply purchasing airtime on a local TV channel or putting up a flashy billboard simply doesn't provide the returns it did in the past. Organic searches are one of the best ways to convert a casual internet user into a customer. SEO is the bait in the water. It draws people to your content and sets you up to close the deal. Inbound marketing, PPC campaigns, and social media advertising can all combine to make your website a coveted destination in your Murfreesboro industry.
Do you need an SEO Agency?
See how we can help your Murfreesboro SEO Strategy!
Murfreesboro Search Engine Optimization Services
Discover Higher Search Result Rankings with a Proven SEO Agency
Horton Group is a Murfreesboro SEO agency that provides a variety of internet and SEO marketing services. Our decades of experience in web design in Murfreesboro TN have taught us that as soon as you know something about marketing on the internet, you have to relearn it. Trends move quickly. They evolve. And the tactics that got websites to the top of search results pages years ago simply don't work anymore. This is an ongoing battle. It takes attention, expertise, and time. SEO tools and content writers need to stay on top of the latest updates, trends, and tactics to get the most from your content.
This can be done through a handful of methods. Your website needs to use every tool it can in order to stay on top of search engine results lists. Horton Group provides expert inbound marketing services. It's not as easy as stuffing a huge amount of keywords into your copy. Search engines are wise to that game. Quality information is rightfully rewarded. And it takes expert attention to craft your content to consistently provide a return on your SEO efforts.
This is why inbound marketing is our first step toward SEO Marketing. Sales are increased by attracting customers with valuable content and experiences tailored for them. However, this is not the only effort necessary to get you to the top of relevant search results. We'll work with you to develop an SEO strategy that will get you to the top of these results, but also to increase your conversions.
Getting people to your website is only the first step. Proper web design and quality on-screen content will prove your value to visitors. Are you ready to get started? Contact Horton Group today and start your journey with Murfreesboro SEO services.

On-Page SEO
Our team of SEO specialists will take a deep dive into your industry. Fully understanding the keywords associated with your goods and services will give us the best idea of what terms your customers are using to find you. And once we have this information, we can make a thorough sweep of your website's content. We'll look for phrases, keywords, and entire pages that can be cleaned up, optimized, and improved to best catch the attention of search engines when someone types in a query that you can address.
Organic traffic is often the most lucrative. But you're not going to get this attention if people are unable to locate your website. An SEO strategy detailed and executed by the professionals at Horton Group, an SEO Agency, can put your Murfreesboro website in the best position to be the answer someone is looking for.
Off-Page SEO
Your digital footprint is essentially your company's flag in a giant field. How big is your flag? How easily can someone find it? The bigger the flag the easier people will see it, and the bigger your digital footprint the easier people will find your website. Social media and search traffic are your best contact points for someone that might have been previously unaware of your company. So how do you get your name out there?
Horton Group's SEO marketing services hit the internet on all fronts. We'll help you develop a social media strategy, as well as paid advertisements. We can update your Google listings so customers get up-to-date information about where they can find you and the services you provide. Murfreesboro is growing. Putting up a big flag is going to help you attract the attention you need to grow along with the region.
Are you looking to improve your search performance?