App Development for


All Organizations

United Methodist Communications has told the United Methodist Church's story for over 75 years. Built to engage members of the church and communities across the globe, United Methodist Communications contacted Horton Group to develop a calendar application with a variety of features.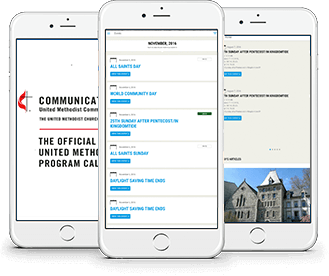 Requirements
Custom hybrid app for iOS & Android
In-app purchases for content packs
Calendar of events
Free 14-day trial of event data
Event notes and bookmarks
Built with the MEAN Stack & Ionic Framework
Sync event content packs across multiple devices
Offline event data
Export events to local calendar
Planning checklist
Services & How Horton Helped
Hybrid Application Development
Horton Group developers, using MEAN Stack technology, developed a hybrid application on their first go round. Available on both Android and iOS stores, hybrid application development saves our clients time and streamlines the project. Rather than having to develop two separate applications, we deploy apps on both stores via one codebase.

Utilizing the Ionic Framework
The Ionic Framework offers the best web and native app components for developing highly custom native and progressive web apps with Angular. Being the top open source framework for developing mobile apps, Horton Group utilizes its fully cross-platform functionality and premier native plugins to get the best results for our clients. Not only does one codebase deploy to both Android and iOS devices, but apps built on the Ionic Framework are also web optimized.
Application Development for Organizations of All Kinds