Food and Beverage


eCommerce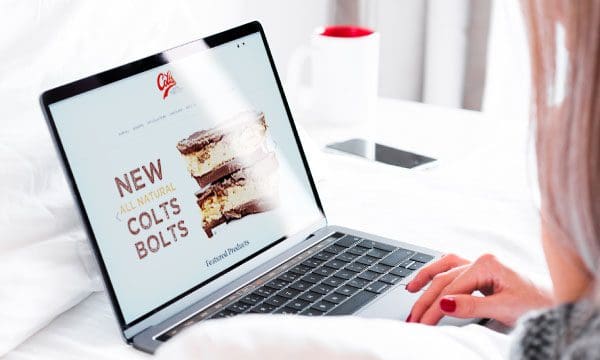 Colts Chocolates, a Nashville sweets and treats company, sells world renowned chocolates, brownies, pies, and more. Owner Mackenzie Colt transitioned from a Hee Haw cast member to a business owner out of her passion for cooking and baking. With plenty of high-profile clients including Dolly Parton, Kenny Rogers, and more, Colts Chocolates provides patrons all across the globe with unique and delicious desserts.
Requirements
Bigcommerce Build
eCommerce Website Development
UX Design
On-Site SEO
Order Management and Shipping
Project Management / Quality Assurance
Services & How Horton Helped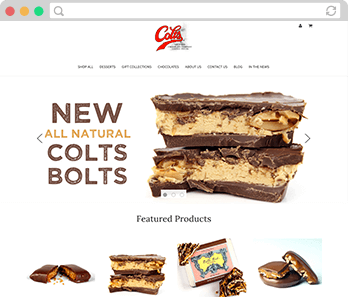 eCommerce Website Development
Originally built on Drupal, Colts Chocolates needed to migrate their existing eCommerce website to a platform that could handle growth. Being a Bigcommerce Partner, Horton Group utilizes their state-of-the-art platform to design and develop eCommerce websites that can handle any amount of traffic and transactions. With products including multiple dessert types, Colts Chocolate classics like their Colts Bolts, and gift collections like Colts Chocolate Sampler, organizing products into categories and making all product intuitive to find and purchase were major goals of the redesign.

Website Design
The client's Drupal website had issues including a lack of mobile responsiveness, an outdated aesthetic, and suboptimal use of a dark brown theme color which masked the innate appeal of their products and product descriptions. The new design includes a bright and clean white background which contrasts well with their product imagery. All pages on the website are mobile friendly, including all pages required for purchasing which allows for website visitors on all devices to become customers. Order Management and Shipping
A major requirement of the website project included eCommerce development staples like ERP integration, inventory management, and shipping rules. To integrate accounting and inventory management, Horton Group developers used Webgility to save Colts Chocolate's countless hours of data entry. Webgility also ensures efficient order processing going forward.
Food & Beverage eCommerce Development