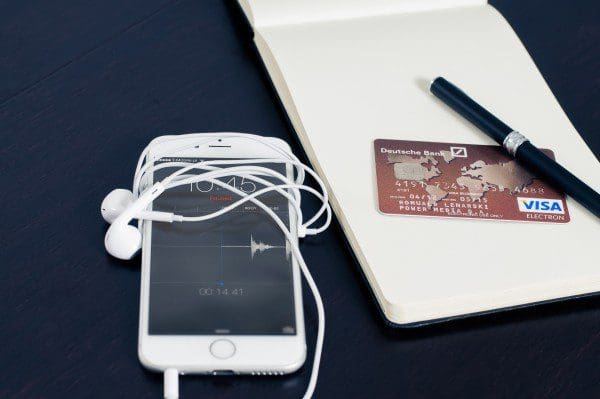 eCommerce Store Necessities
No closet is complete without a little black dress or a slim-fit Oxford. And today, no business is complete without an eCommerce website that attracts, converts, and delights its customers.
Tortured analogies aside, we get it: shopping for the perfect eCommerce website probably won't be nearly as fun as finding a classic Givenchy lookalike or a tailored shirt, but we're going to give it our best shot. Plus, finding the right fit for your eCommerce website is a whole lot easier than trawling through consignment racks. Here are 10 things your store will definitely need.
Stunning Design
Some shoppers love the smell, clutter, and flickering lights of an old-school thrift shop. Others, not so much. And honestly, no one runs to the internet, expecting to find a long-lost Audrey Hepburn original. Hoping, maybe, but expecting? Probably not.
So do your shoppers a favor and keep your design tight, your images clear, and your content product-focused.
"If visitors aren't saying "wow" (in a good way) when they visit your site, it still needs work. Do not cut corners on design. Every pixel, every picture, and every word matters. Hire a good designer if you can afford it and make design a priority." — Kissmetrics
Mobile Version
Your eCommerce website needs to be designed with mobile users front of mind. In 2016, this shouldn't even be a consideration. It should be the way it is. Period. Still, there are plenty of ecommerce sites out there that seem to expect fingers to be the size of toothpicks and navigate nearly invisible links from squeezed and pinched cell phone screens.
According to an article published earlier this year by Adweek: "More than 60 percent of omnichannel shoppers said they plan to start making purchases using mobile devices or will do so even more in the upcoming year…(Already, 45 percent of all shopping includes some form of mobile interaction including doing research, comparing prices or making purchases. Among millennials, that number jumps to 57 percent.)"
Built on Bigcommerce, Jeni's website is fully-responsive and adapts seamlessly to any size screen.
Speed
Feel the need for speed. The longer it takes for your page to load, the quicker your potential customers abandon you. Check out this telling infographic from Kissmetrics:
Clear Navigation
The value of the mall map is sadly underrated. The less time spent wandering foodcourt-scented corridors, the better. Even if the American mall is on its last legs, your eCommerce website can take a few lessons from the dying dinosaur.
If you want to sell something, make it easy for your customers to find! If you lose your visitors online, they're not going to grab a bite and Panda Express and give it another shot.
Search
No matter how clear your navigation, some folks just can't read a map. Don't judge.
For those poor seekers, a robust search tool is a must. On the other end of the shopping spectrum, for sites with a large inventory, the search function will allow customers who know precisely what they need, without having to click through layers of navigation, to find it quickly and without distraction.
Product Selection
We can't all be Amazon, and although it may seem counterintuitive, it may pay to limit your product selection. Limiting your selection (think of it as "curating your collection") allows customers to quickly find what they're looking for, prevent "decision paralysis" or "system overload," and increase conversions by limiting choices and reducing clicks to checkout.
Customer Reviews
According to a survey by Brightlocal, 88% of customer trust online reviews as much as a personal recommendation. Strange, but true. Enabling customer reviews on your site increases unique content and can boost your organic search rankings.
Engaging and Informative Content
Speaking of content, not all online shoppers know what they're looking for. For those lost and wandering souls, well-written, educational, and relevant content is key. Inbound experts at HubSpot note that, "Not only is your blog excellent for helping customers find you through search engines, it's also a great way to build trust with buyers. Your ecommerce blog should include information about all your products, from how-to's to product comparisons. The more information you share on your blog, the more likely your customers are to consider you an expert in your field. People like buying from experts; it makes them feel safe."
Take a look at Bigcommerce's terrific and informative blog. It's a great place for entrepreneurs to go to learn more about the latest eCommerce trends.
Simple Shopping Carts
Nothing is more frustrating than finding that little black dress and hearing the dreaded, "I'm sorry, we don't accept American Express." Well, online shopping cart hiccups are not different. Keep shipping costs low, accept a variety of payment methods, and whatever you do, don't require your users to create an account before placing an order. Seal the deal before you ask for more.
Follow-Up
Listen to your mother, and don't forget to say "thank you." After your customer has completed an order, they should immediately receive a receipt. Feel free to include links back to your website's content. Keep them happy and coming back for more!
If you're still on the hunt for the little black dress or that fitted shirt, we probably can't help. If you're looking to develop an eCommerce store that sells, Horton Group is a digital marketing agency that specializes in Bigcommerce and Squarespace development. Contact us for more information.